The issues of climate finance and a call to deliver on previous financial commitment kept occurring and reoccurring at the 25th session of the Conference of the Parties (COP25) in Madrid, Spain. However, what seemed evidently missing is a clear model on how those suffering the most impact from the climate crises can truly access these funds.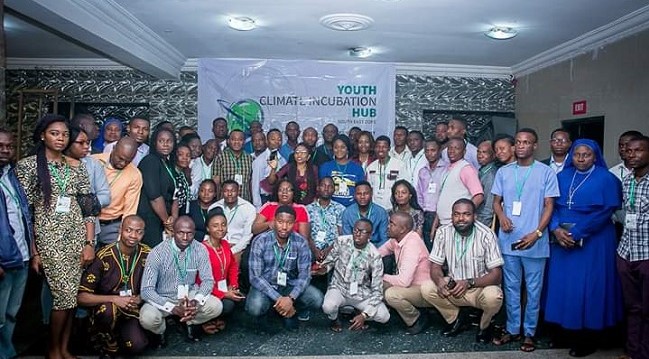 Of greater concern is the absence of a guideline that allows youths to access these funds, even though they have been at the forefront of calling on leaders from all sectors to do exponentially more to address the climate emergency.
In response to this, the youth delegates from Nigeria on Thursday, December 5, 2019 hosted a side-event at the South African Pavilion of COP25 in Feria De Madrid, Spain. The session was specifically focused on how the capacity of African youths can be built to increase access to available climate finance and innovatively source more resources to boost climate action on the continent.
One of the lead facilitators, Gareth Phillips, the Climate Finance Division Manager at the African Development Bank (AfDB), introduced available funds that African youths can explore such as UNDP Adaptation Fund, Green Climate Fund, Global Environment Facility (GEF), Adaptation Banking Mechanism and the Africa Climate Change Fund.
In his presentation, Gareth said: "The truth is that youths must manage their expectations when looking to access climate finance. Climate finance is not so easy to access, and it is not free money. Some of these facilities are not structured in ways that youths can easily walk up to financial institutions and access."
Away from the climate funds in the public domain, African youths can explore grants by raising money at local level or mobilise finance from local company that speaks to their areas of priority and equally responds to the climate crises.
Another thing is that different demography across the African continent are affected by different issues related to climate change. Government of respective African countries should also create specific fund that her people can access, for example to help local community build resilience in areas of agriculture."
In attendance at the event were Nigeria's Minister of Transportation, Rotimi Amaechi; Director, Department of Climate Change in the Federal Environment Ministry, Peter Tarfa; Climate Finance Consultant, Huzi Mshelia; Environment and Climate Director at the West African Development Bank, Moglo Komlanvi; and, Africa's Regional Adviser for the Green Climate Fund, Alpha Oumar Kaloga.
By Seyifunmi Adebote.