The 24th Session of the Conference of the Parties (COP24) to the United Nations Framework Convention on Climate Change (UNFCCC) is the moment for governments to reckon with the reality of climate change, coming as it does two months after the IPCC report on 1.5C, the Climate Action Network (CAN) has said.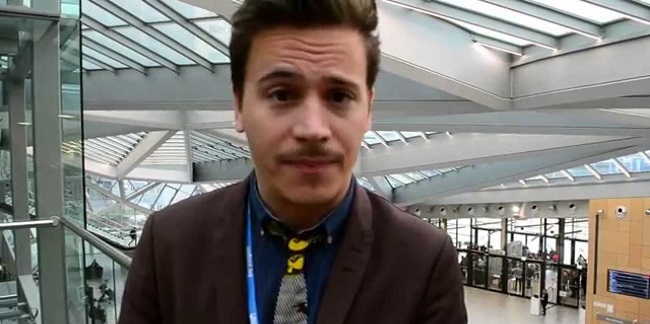 The disclosure was made as CAN briefed media executives on Wednesday, November 28, 2018 ahead of COP24, which commences in Katowice, Poland, on December 2.
Last week, nearly 40 world leaders and international representatives called for stronger climate ambition and faster action at the Climate Vulnerable Forum Virtual Summit.
Jens Mattias Clausen of Greenpeace Nordic, a member of CAN, highlighted the urgency for action citing the findings from the latest UNEP Emissions Gap Report and the US National Climate Assessment report which add to the alarm bells from the IPCC report calling for rapid and far-reaching actions.
Clausen said halving emissions by 2030 is achievable but politicians need to listen to their own citizens as the cries for action are getting louder and louder. According to him, non-state actors may not make decisions on a national level but must strive to be as influential as possible in guiding the discussions to a successful conclusion.
"We need to understand that what we can expect on ambition here is not the actual new targets, but the commitment to make some," he said.
Priorities identified for this COP24 include:
Adoption of a fair and robust Paris rule book that ope rationalises the Paris Agreement,
Commitment to enhance NDCs by 2020 that move the needle to bridging the emissions gap, and
Climate finance that is predictable, sufficient and transparent to deliver $100 billion by 2020
Camilla Born of E3G said the Paris Rulebook would absorb most of the negotiator capacity in Katowice. She said the COP would focus on the international components such as the rulebook, global climate finance, a definitive timeline and support for countries with reduced capacity to adapt to climate change. This may turn out to be a "low profile COP with potentially high impact outcomes," she noted.
"It is a complicated COP with a huge amount of expectation on governments to do more on climate action. This multilateral space is an important place where the governments are coming good on climate action," she added.
Fernanda Carvalho of WWF International called for an outcome with raised ambition, which pushes for national leaders to engage in NDC discussions ahead of 2020. She also described the 2019 UNSG Summit as another opportunity for countries to develop their commitments.
"We are on a pathway for global warming of 3 degrees or more, and we need to stay below warming of 1.5C degrees to avoid dangerous global warming for the world, for people, and for nature," adding:
"We are waiting on a political response to all the evidence that has been presented and all the momentum that has been created.
"There is momentum, there is interest of many actors, there is evidence of the lacking political will and commitment. Besides the package of rules… we want to see recognition of these political commitments. We believe this is a moment where these commitments should be renewed. The form to renew that is a decision on ambition."