The Convention on Biological Diversity (CBD) convened for its resumed Fifteenth Conference of the Parties (COP15) on Wednesday, December 7, 2022, in Montreal, Canada, and to close on Monday, 19. Negotiators will be working to clinch a new global biodiversity framework (GBF) that will set a series of goals and underlying targets for a "nature-positive future."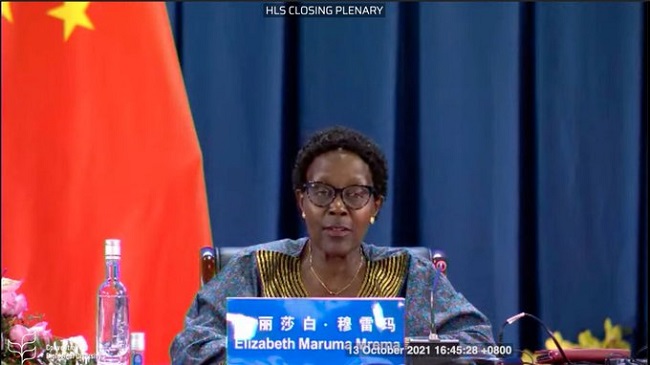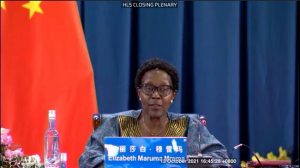 The previous set of goals and targets that have guided international biodiversity conservation efforts in recent years, the 2011-2020 Strategic Plan for Biodiversity and its 20 Aichi Targets, expired in 2020, with the COVID-19 pandemic stymying plans to already have a GBF ready to take their place.
The first part of the CBD COP15 took place in Kunming, China, and online last year. While China is the meeting's host, travel restrictions and other challenges related to the pandemic led to the resumed COP15 venue being moved to Montreal, where the CBD secretariat is located.
Discussions in Montreal are numerous and include issues related to addressing environmentally harmful subsidies; the final shape of the 30×30 target; the signals that COP15 sends for scaling up nature-based solutions, including nature-based infrastructure; the linkages between nature-based solutions finance and climate finance; and how the results of the United Nations Framework Convention on Climate Change's (UNFCCC) Twenty-seventh Conference of the Parties (COP27) can inform the Global Biodiversity Framework.
Johan Rockström, Director of the Potsdam Institute for Climate Impact Research (PIK), remarked: "We need a 'Paris Moment' in Montreal. Similar to the legally binding global climate agreement to hold global warming well below 2 degrees Celsius and aim for 1.5 degree Celsius, governments gathering at the world nature summit COP15 in Canada need to set a limit to nature destruction. To safeguard our life-support system on Earth, we need to halt nature loss to zero, which means protecting all remaining intact nature. Only if we protect and regenerate Earth's nature, we can really protect Earth's climate."
"This is potentially an historic moment for biodiversity," said Andrew Gonzalez, a professor in the biology department at McGill University in Montreal and founding director of the Quebec Centre for Biodiversity Science.
He added: "The rate of global change in nature during the past 50 years is unprecedented in human history," the report said, pointing to five key drivers: land- and sea-use changes, direct exploitation of organisms, climate change, pollution, and invasions of alien species.
"The way we are exploiting our environment, the way we are destroying habitats, often for reasons that are to do with supporting agriculture and growing food or extracting resources, is now at an unsustainable rate – an astonishingly unsustainable rate. And it's causing what many of us think to be a mass extinction event."
Carter Roberts, president and CEO of the World Wildlife Fund-US, said: "Climate change is not the only horseman of the environmental apocalypse. Nature loss looms just as large. And the two are intertwined. You can't solve one without addressing the other."
"We can no longer continue with a 'business as usual' attitude," said Elizabeth Maruma Mrema, executive secretary of the UN Convention on Biological Diversity, urging states to adopt an "ambitious, realistic and implementable" plan.
"We need a text with teeth – and far fewer brackets," Sandra Diaz, a professor and member of Argentina's National Scientific and Technical Research Council, recently wrote in Nature.
"This much we have learnt in the 30 years since the foundational 1992 Rio Earth Summit drew attention to the impact of human activities on the environment: a strong, precise, ambitious text does not in itself ensure successful implementation, but a weak, vague, toothless text almost guarantees failure."