Bothered by what it terms unsustainable consumption of the meat of some marine, coastal and estuarine animal species, a Swiss non-profit conservation organisation has called for measures to address the situation and save the animals from extinction.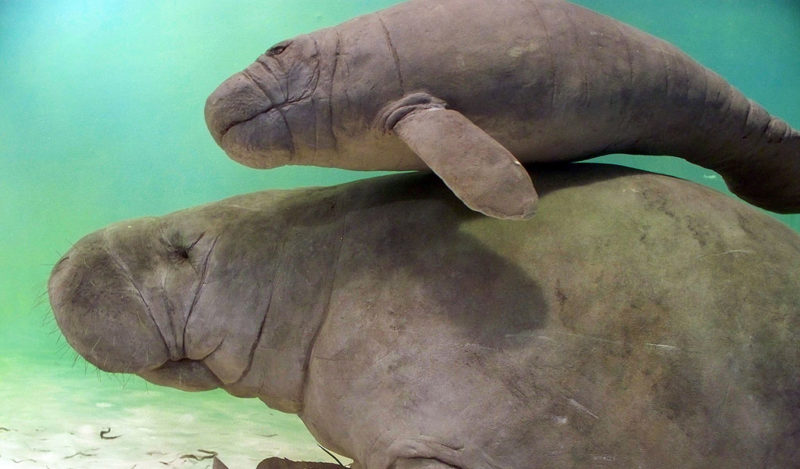 Some of the endangered animals regularly hunted and consumed as aquatic bushmeat include the manatee, five species of turtle, seven species of dolphin and one species of crocodile.
At a side-event during the 12th Conference of the Parties (COP12) to the Convention for Cooperation in the Protection, Management and Development of the Marine and Coastal Environment of the Atlantic Coast of the West, Central and Southern Africa Region (or simply "Abidjan Convention") that held March 27-31, 2017 in Abidjan, Cote d'Ivoire, OceanCare wants international mechanisms to wade in and give the issue a strategic focus.
The international mechanisms, according to OceanCare, are:
Convention on Migratory Species of Wild Animals (CMS),
Convention on International Trade of Endangered Species of Flora and Fauna (CITES),
United Nations Office on Drugs and Crimes (UNODC), and
Collaborative Partnership on Sustainable Wildlife Management (CPSWM), a joint body of the Convention on Biological Diversity (CBD) and UN Food and Agricultural Organisation (FAO).
Ocean Policy Consultant to Oceancare, Joanna Toole, says that while the CMS and its regional agreements for marine turtles, marine mammals and waterbirds should provide the Abidjan Convention region with crucial support to both develop local solutions and to support negotiations with distant water fishing countries, the CITES and UNODC should consider the impact of international trade as a result of aquatic bushmeat.
"Importantly, the CPSWM must also pay attention, as they need to broaden the definition and discussion of bushmeat to formally encompass aquatic species and the impact of distant water industrialised fishing nets, so that the Abidjan Convention and Governments in the region can access resources to help them address this problem," Ms. Toole stresses.
She adds that, at the regional level, OceanCare would love to see State Parties implementing the African Strategy to Combat Illegal and Unlawful Trade in Wild Fauna and Flora in Africa. "We believe that aquatic bushmeat is an important issue to be prioritised within the implementation of this strategy," she submits.
Indeed, she wants a strategic partnership comprising concerned organisations, bodies and mechanisms, and led by the Abidjan Convention secretariat.
"An Action Plan developed by such a partnership would be the best way to incorporate all the different strands of work that should happen collaboratively to effectively address this critical conservation development issue of aquatic bushmeat," she says.
Toole likewise underscores the need to reduce distant water industrialised fishing pressure on already impoverished people, who she says have little choice but turn in greater numbers to harvesting and consuming aquatic bushmeat.
The term "aquatic bushmeat" is derived as the aquatic equivalent of the terrestrial "bushmeat" – the meat of wild animals that has, for generations, been an important part of the diet of numerous indigenous and local communities in equatorial rainforest and savannah regions.