Authorities in troubled eastern Congo are battling against multiple militia groups and a deteriorating security situation in their efforts to respond to an Ebola outbreak that has killed 55 people in the region.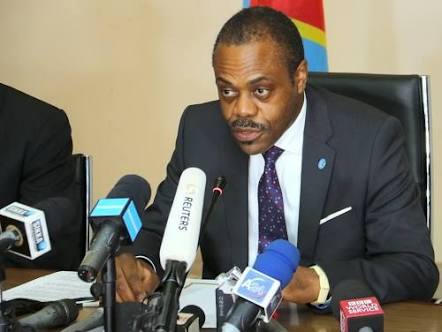 The outbreak of the deadly virus began shortly after the country's government in June declared an end to another outbreak – in the west of the country – and lauded those involved for managing to swiftly contain the spread of the disease.
But access to Congo's eastern "red zone" is more difficult due to the region's ongoing conflict.
There is also the added problem of the movement of internally displaced people in North Kivu province, and their possible cross-border travel into Uganda or Rwanda.
The World Health Organisation has warned that some areas are inaccessible because of the more than 100 armed groups that are mainly fighting over access to mineral resources.
The government has rolled out a vaccination campaign that has so far managed to treat more than 1,200 people.
However, the number of cases has almost doubled in a week, with the Ministry of Health saying late Monday that 96 people were suspected or confirmed to have contracted the disease.
"In red zones that are more difficult to access … we are working with the local registered nurses who are tracking these people and sending reports by phone every day," Jessica Ilunga, spokesperson at the Ministry of Health, told dpa on Tuesday, August 21, 2018.
Health Minister Oly Ilunga Kalenga said during a visit to the region Monday that medical teams were being provided with security and patients were being treated in safe spaces.
"The response to the Ebola outbreak is not easy because the disease has been declared in a red zone," he said.
"Health personnel and materials are accompanied by an escort when travelling."
To try and contain the virus authorities are manning the entrances to the town of Goma, border posts and the busy port, and are taking the temperatures of those arriving from elsewhere in North Kivu.
Basins and soap have been placed at all these points as well as at churches so that people can wash their hands.
The government has also relaxed rules about motorcycle commuters wearing helmets in order to avoid the spread of infection.
Motorcycle-taxis are a popular form of transport in Congo, and motorcycle-taxi driver Hakim Balole told dpa he thought it was a good idea for passengers not to share helmets.
"The disease can easily be transmitted by sweat," he said.
Ebola, which can also spread through blood, vomit and other bodily fluids, is a highly infectious disease that causes a fever and often leads to massive internal bleeding and death.