A city-based environmental rights organisation, Foundation for Environmental Rights, Advocacy & Development (FENRAD), has expressed reservations over the unwholesome state of waste management in Aba, the commercial nerve centre of Abia State, in southeast Nigeria.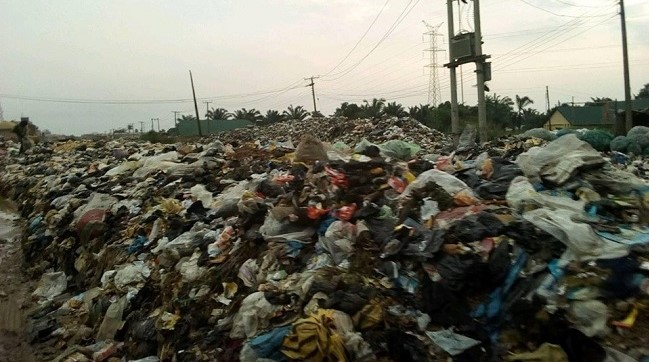 "In its present state, Aba is obviously the dirtiest city across Nigeria," said Comrade Nelson Nwafor, Executive Director of FENRAD on Monday, May 20, 2019 in Enugu, Enugu State.
He decried the mountains of refuse littering the streets of Aba and its environs, saying that the authorities have failed woefully in their duties.
"An on-the-spot assessment showed heavy refuse dumps at Ngwa Road, Asa Road, Ogbor Hill, Port-Harcourt Road and other streets like Jubilee and Hospital Road where heaps of satchet water packets have blocked the drainage channels. The situation portends a serious health hazard, as the air is polluted with stench from the gutters," the activist told EnviroNews.
He disclosed that, in most of the waste disposal points visited, there were no refuse disposal equipment, as refuse is indiscriminately dumped by the roadside, thereby blocking the free flow of traffic and in some cases leading to road mishaps. He frowned at the sight of trading activities even right beside the heaps of refuse, saying that it is a "serious environmental and health hazard".
Nwafor said: "FENRAD wonders why the Abia State Environmental Protection Agency (ASEPA) will use the major street of Aba Like Azikiwe Road by Asa as a refuse collection point which creates gridlock in this area.
"We also condemn double taxation collected by ASEPA, which we believe has failed woefully in its responsibility, as most of the refuse dump points will last for months before being evacuated. The situation is being compounded by inadequate access to safe water and sanitation in the state."
While threatening legal action against ASEPA if it fails to evacuate the refuse sites across the city within a week, FENRAD urged the Abia State Government to step up its efforts in waste management, calling for environmental education and awareness "to senitise Abians, especially resident of Aba on refuse management and sanitation".