In a bid to check high child and maternal mortality in Lagos, locals in communities have forged a harmonious collaboration with health workers in government health institutions to ensure that health institutions are well funded and their workers improve on their service delivery.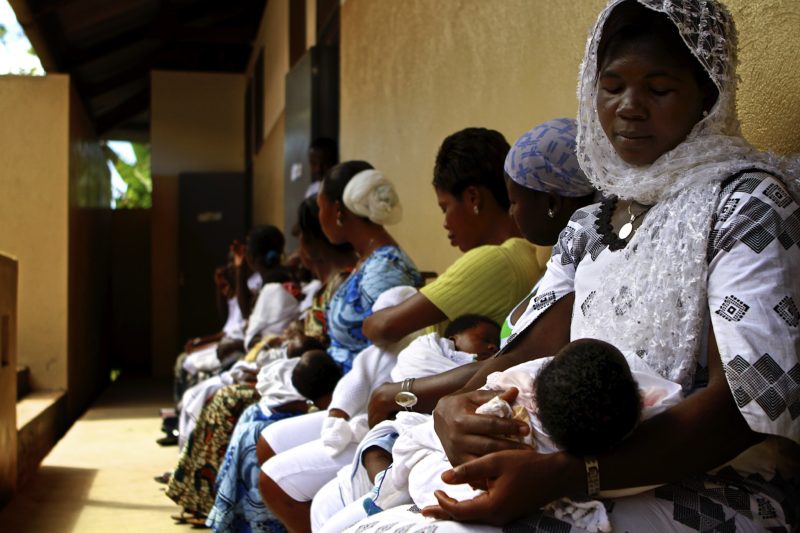 The collaboration was announced in Lagos during a campaign on "Saving the lives of mothers and babies in Lagos" which was organised by Mamaye, a non-governmental organisation (NGO).
According to the Director of Mamaye, Dr. Tunde Segun, the community collaborators called "health Activists" are to be empowered to perform vital roles including mobilising communities to demand for better health care from their primary health centres, convincing pregnant women to present themselves for anti-natal care, encouraging people to donate blood to assist pregnant women and babies in need of blood and making available transport services for women in labour to access timely medical attentions.
Segun, who spoke in a presentation on activities of Mamaye, explained, "Mamaye is about using evidence to demand health accountability from policymakers. We believe that the three – Evidence, Advocacy and Accountability – if effectively deployed will lead to better funding of our health centres and ultimately better care for our pregnant women. The rate of women in the process of giving life remains high. Records have it that an estimated 110 pregnant women in Nigeria die daily; that is equivalent of a plane full with pregnant women crashing every day and all dying. This can be avoided by taking the right actions, and that is what Mamaye is determined to achieve."
Speaking further on the roles of the activists, the Chairman, Advocacy Sub-Community of the Lagos Accountability Mechanism for Maternal and Newborn Health, (LASAM), Alhaja Sakanah Salvedir, said the number of the activists have reached 600 from 60, while the hunt for more volunteers was ongoing until nearly all Lagos residents become involved. She said the number grew fast because each activist is expected to recruit 10 others.
"When activists have recruited 10 others, they graduate into super activists. Today in Lagos, we have 600 health activists. Activists in Mamaye take voluntary actions to save pregnant women. They donate blood and also encourage others to donate. They propagate the news about safety practices during pregnancy, including beginning anti-natal services at least below 20 weeks of pregnancy. In Apapa Local Government, the activity of our activists led to the provision of water and widow spines in the hospital. Also in Ikorodu, they mobilised pregnant women and other villagers to protest the bad attitude of health workers in government institutions. Today, the health workers have changed from their bad behaviours."
At the event, six of the super activists were honoured for rendering selfless services to promote quality health care delivery.
One of the award recipients, Dr. Donald Imosemi, who is the Chief Medical Director, Island Maternity Hospital, was said to have paid the hospital bills of poor patients, sustaining a system in which patients are given immediate health care even without paying for deposits, as well as using his money to provide key infrastructure in the hospital.
Two of the super activists who were journalists were reputed for have been involved in important investigative reports that promoted quality of health care delivery. They were also said to have facilitated free airtime and spaces for propagating health information.
Earlier, Mr. Ayo Adebusoye of LASAM underlined the expectations from government in area of health care to pregnant women and babies to include making constant provision of essential consumables such as contraceptives, blood and malaria drugs for pregnant women and facilities for managing bleeding, which is the leading cause of maternal deaths.
In a presentation, Adebusoye said the organisation wants the state to make it its duty to publish implementation of health budget by the middle of the year, to enable effective advocacy and documentation.
Women groups from virtually all parts of the state attended the campaign.
It was gathered that the organisation assisted participants with transportation services so that the message about protection of mothers and babies could go round.
By Innocent Onoh