The British American Tobacco Nigeria (BATN) has reiterated its commitment to the welfare of its employees, saying that it is part of its internal human rights policy.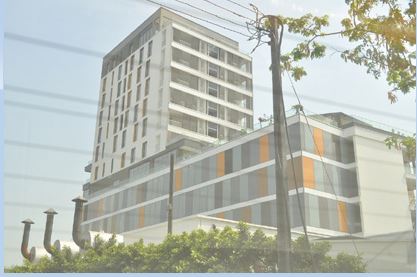 The tobacco manufacturer, in a reaction to a cover story published on EnviroNews on Wednesday, November 23 2016, whereby ex-staffers at a media conference in Lagos claimed that they were unfairly dismissed after falling ill while at work, attempted to clarify issues in a statement issued on Thursday, 24 November 2016, and endorsed by Oluwaseyi Ashade, the BATN's Head of Corporate Affairs.
The firm stressed in the statement that it has existed in Nigeria for over 100 years and extremely proud of its heritage and positive relationship with Nigerians.
The statement reads: "Our attention has been brought to certain allegations that were made by a group of former employees and anti-tobacco NGOs against our company.
"These allegations are based on labour issues which were managed according to our policies and ranged on various issues, which included poor performance, disciplinary issues as well as health related redundancy. All these cases were objectively determined in line with our internal processes, global policies and all extant Nigerian Laws.
"However, some of these former employees wished to serve their self-interest by making demands which are not acceptable under Nigerian Laws. In addition, they have continued to make veiled and written threats against us with the intention of causing reputational damage.
"Our expectations will be that if there are any grievances with the process and procedures for disengagement, such grievance will be heard and determined under existing employee/employers dispute resolution mechanism including taking such grievances to the relevant Court and trusting the judicial system to hear both sides before making a judicial pronouncement.  As it stands, one of the employees has a case in court against us and we are unable to comment on the specifics of this case in deference to the Court.
"We therefore note with bewilderment that the former employees involved anti-tobacco NGOs who have over the years openly advocated for the closure of the legal tobacco industry in Nigeria to suddenly become the vanguard for tobacco employees.
"We wish to emphasise that British American Tobacco Nigeria (BATN) has reiterated its commitment to the welfare of its employees, as part of its internal human rights policy."
According to Freddy Messanvi, Legal & External Affairs Director and Oluwaseyi Ashade, "British American Tobacco Nigeria has existed in Nigeria for over 100 years and we are extremely proud of our heritage and the positive relationship we have enjoyed with the Nigerian people.
"As part of a global operation with a local footprint in Nigeria, we are focused on placing a high premium on our human capital and great talent pool. We are also mindful of providing great and safe place to work as we understand the impact of our people in the growth and sustainability of the company. We invest in our people as we understand that they are a competitive advantage and their welfare is taken very seriously.
"Over the past five years, we have maintained zero incidence of no work place injury and are very firm with our environment, health & safety policy implementation which applies to not just employees but also contractors, visitors and suppliers in our factories and offices.
"We abide by the local laws and are compliant with not just the local regulations as required by all relevant local agencies but we also benchmark ourselves against the requirements for labour practices globally, such as the OECD guidelines for Multinational Enterprises as provided for by our parent company.
"Our commitment to Nigeria remains consistent. Our people are our biggest asset as an employer of labour. We will continue to invest to enhance their capacity and to ensure that they are completely provided for in all aspects of their welfare including their safety at work."