Elk are susceptible to a number of infectious diseases, some of which can be transmitted to livestock. Efforts to eliminate infectious diseases from elk populations, largely by vaccination, have had mixed success.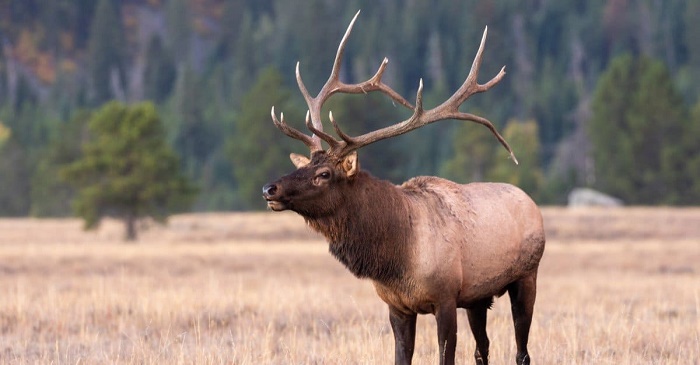 Coloradans are encouraged to balance wildlife conservation with outdoor recreation after the latest data showed elk faced additional threats to their survival due to human encroachment and excessive hunting.
Colorado has some 300,000 elk roaming the Rocky Mountains, followed by 45,000 in nearby Arizona and 13,500 in California, according to wildlife informer.com.
Elk is a member of the deer family, which includes moose and caribou, and is only second in size to the averagely 1,800-pound (816.5 kilogrammes) Moose.
According to the U.S. Department of Agriculture, adult "Bull Elk'' males typically weigh 1,100 pounds (about 499 kilogrammes).
Elk are decreasing in numbers due to "human encroachment into the areas it uses to migrate, seek food and shelter, and give birth.''
According to a recent analysis released in late September by the sportsmen's group the Theodore Roosevelt Conservation Partnership (TRCP).
The report described the impact of the state's booming outdoor recreation industry and the more than 64,000 km of mapped trails used by hikers, mountain bikers, ATV riders, and others.
"Nearly 40 per cent of the most important elk habitat statewide identified in the report overlaps with trails, resulting in the animal potentially avoiding more than eight million out of nearly 22 million acres.''
The analysis warned that threats to those areas would further undermine the animal's health and population, which has been declining in Southwest Colorado.
"I think the most important message is that there are impacts to all of our recreational pursuits,'' Liz Rose, the Colorado field representative for the TRCP, told the Denver Post on Wednesday, October 5, 2022.
Colorado Parks and Wildlife, which manages the state parks system and the wildlife of the state, said the elk population peaked at 305,000 in 2001 and then decreased year by year.
As of 2022, the number is estimated at 280,000.
In comparison, recreation tied to wildlife hunting, fishing, and tourism has become a booming business in Colorado.
It generates $5 billion a year and supports 40,000 jobs on average, according to the Post, while Colorado Encyclopedia.
An education group, said about 250,000 hunters pursue elk each year, harvesting nearly 50,000.
The TRCP report also acknowledged outdoor recreation's contribution of $9.6 billion to Colorado's economy in 2020 and more than 120,000 jobs across the state, according to the U.S. Bureau of Economic Analysis.