Deputy Director, Sanitation, Federal Ministry of Water Resources, Mr Emmanuel Eze, has called for collective action to end open defecation practice, saying the Federal Government alone cannot do it.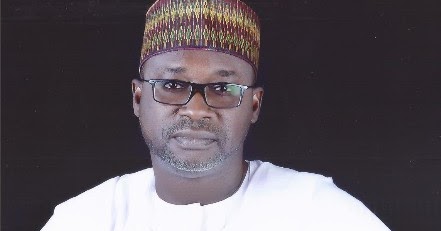 Eze, who said this at the end of a two-day Workshop on Validation of ODF Communities in Nigeria on Thursday, June 7, 2018, said that all hands must be on deck if Nigeria must meet the SDG 6 on Water and Sanitation by 2030.
He stressed that Federal Government was working to see that faeces was not seen in the open, saying this was a leading cause of food and water contamination.
According to him, part of the strategy is the development of the Partnership for Expanded Water Sanitation and Hygiene (PEWASH) Programme to implement programmes and policies to scale up access to water and Sanitation.
"Nigeria is working to see the containment of Open Defecation; faeces ought not to be seen in the open, as it remains the leading cause of food and water contamination."
The deputy director noted that water safety plans included the citing of Water sources to at least 30 metres away from toilets, saying it was important for this practice to be adhered to.
The facilitator, Mrs Yemisi Akpa, called on all stakeholders in the Sanitation and Hygiene sector to uphold the guidelines of the Open Defecation Free (ODF) Protocol while validating ODF certified communities across the country.
She said it was important for Nigeria to scale up access to sanitation as this was a requirement for inclusive development and health promotion.
She noted that the training was an avenue to enlighten ODF Validators on what was acceptable, code of conduct and its importance.
According to her, validators are those that have been assigned the role of quality assessment, saying they must not compromise standards at any given time.
"As a validator, you must abide by the code of conducts at all time, you must dress decently, be courteous, don't promise what you cannot give to the communities.
"You must not compromise standards at any time; this is because your name is at stake, so you must do the right thing always."
Akpa said the overall goal of Communities Led Total Sanitation (CLTS) principle is to eliminate open defecation practice and achieving and sustaining total sanitation, saying with behaviour change, this was possible.
She however stressed the need for a collective action towards ending open defecation practice in the country, saying it would go a long way to reduce spread of preventable diseases through poor hygiene practices.
By Tosin Kolade