In a Solidarity Statement delivered on Friday, September 20, 2019 during the Global Climate Strike, Mithika Mwenda, Executive Director, Pan African Climate Justice Alliance (PACJA), makes a passionate call to world leaders over the future of tomorrow's leaders in the light of the climate change threats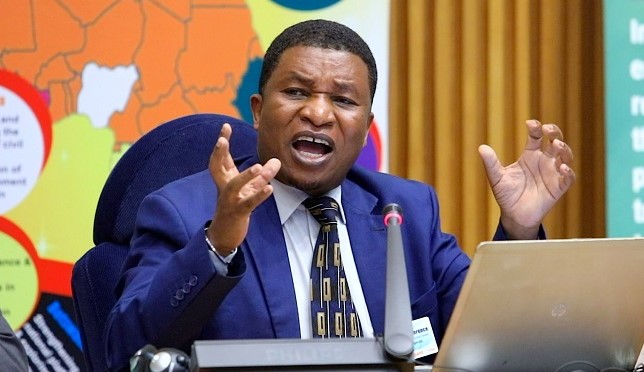 The writing is on the wall: floods, typhoons, famine, rising sea levels, drying rivers, human and wildlife migration, conflict over scarce natural resources, extinction of organisms, forest fires, displacement, diseases, hunger, you name it!
These are not news but are common in the news we daily consume. They are a reminder that climate change is not just a reality, but one that is so closer home.
The emphasis remains on individuals, leaders, governments and organisations to do something before mother-nature revenges, before it is too late to do anything, as the Climate Crisis is the most critical issue of our time.
As one who has seen it all in this climate justice journey, I know action starts with me. So I always ask myself: What shall I do to tackle climate change? Must it be big? Can't I start small!
My motivation comes from Nobel Peace Laureate Wangari Maathai's mantra: I shall be a hummingbird; I will do the best I can.
This, clearly, is what our children are doing in this global climate strike. This should be a challenge to individuals, organisations, nations and leaders to act right.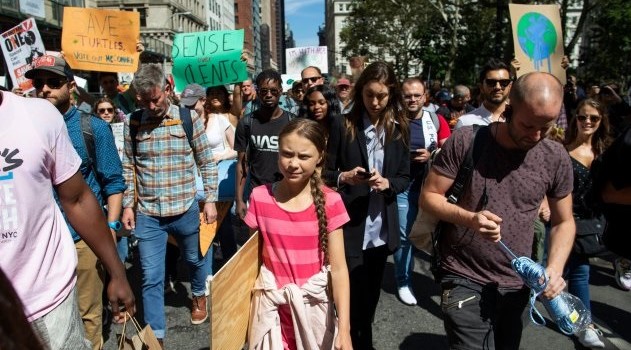 The children have chosen to leave their now discomfort zones to push the world to Climate Action. Thank you, our children, for thinking beyond what seems the norm, and fighting for the universe. Your acts will, surely be rewarded someday.
The global climate strike must not just be an event that we soon shall forget about, but one that will yield tangible climate action.
So, together, as PACJA, we stand with the world's children to deal with this existential crisis of our time. It is their right, just like it is ours, and the rest of the biodiversity, to live long, eat well, breath clean air and sleep without worrying about their habitats being swept away.
Our children are looking for more efficient action on climate change. It must not be business as usual. And we all know this. The transition to low-carbon, climate-resilient, ecologically just and people-centred development trajectory is unstoppable. Those who stand on the way will be swept into deep seas.
The painful bit about the climate crisis is that many nations are stuck in old bad habits. Many opinion leaders and policy influencers have refused to read the signs, understand and accept the realities of the day. And let's not sugar-coat things, because only the truth shall set us free: The US President Donald Trump, knowing his word is policy for many, must stop making the climate crisis a mockery. China must stop finding places to sell its coal by funding coal-fueled projects in poor nations! Just like the Chinese, we all want clean and renewable energy.
Do the right thing, without making poorer countries in Africa and Asia the dumping sites for your coal and obsolete technology.
For the poor governments that still invest in projects that will only enrich powerful people but leave biodiversity messed up, people displaced, and lives threatened… You are cursed! You won't live long! May the cries of your poor citizens never let you sleep, till you act right!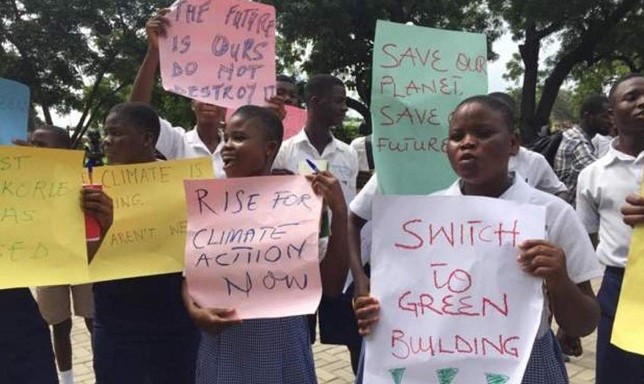 Coal mining and implementation of coal-powered projects when safer and more renewable energy sources remain unexploited is not blindness, but evil. We refuse to be silent about this, knowing how closer home it is for some of us. We can shift from fossil fuel – and survive.
We shall not be silenced by world leaders who feign ignorance to thwart efforts to realise the Paris Agreement, though inadequate to deliver a fatal blow to climate change. Their choice to renege on promises they made by being signatories to such treaties is for personal gain. Our children want us to stop that, Now!
In our quest for climate justice, as PACJA, we shall not stop partnering with teams of good will, to defeat the crisis. We refuse to block our ears to the cries of those at the frontline of the climate crisis. We shall forge unities with and join the coalition of willing to ensure adequate finance for recovery and resilience building, through capacity building and by seeking climate justice with the policy makers. We shall show them the opportunities in this fight.
We shall not turn a blind eye to the suffering of the aqua life, the wildlife and livestock, as human activities displace them or poison the air they breathe and the water they take.
Today, we join the global climate strike in many ways. Our staff and partners all over Africa will do something that will contribute to the shift, though slow, from fossil fuel to clean energy. We encourage governments to fund research, help the young exploit ways of saving the universe, and not be rigid, as this migration from fossil fuels will be slow, painful but worth it.
Let technology help us deal with this catastrophe, not worsen it. And just like children have used their voices, we can use what's in our hands to restore our planet.
This fight to reclaim the planet continues. Let's join.