An expert in Climate Change and Development, Prof. Chukwumerije Okereke, has hailed the contributions of Nigerian academics in shaping the country's long term climate strategy.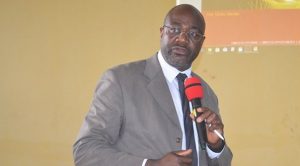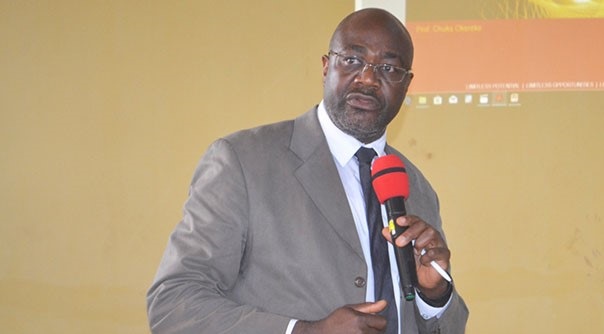 Okereke disclosed this in an interview in Lagos during the stakeholder consultation on Nigeria's Long-Term Low Emission Development Strategy (LT-LEDS).
He said that, for the first time in the history of the development of major climate policy documents, the quantification of Nigeria's current and future greenhouse gas (GHG) emission by sectors and the analysis of possible options for emission reduction to meet Nigeria's climate pledges have been undertaken by Nigerians academics.
According to him, this analysis has been handled by the Nigerian Deep Decarbonisation Project team (DDP) led by Okereke himself.
He explained that the Nigeria Deep Decarbonisation Project is an innovative programme funded by the French Development Agency (AFD) which is intended to mobilise and reinforce the capacities of Nigerian experts and researchers to produce scientific analysis of low-emission development pathways
"There are several important differences between the Long-Term Strategies which Nigeria is about to conclude and previous strategies for Nigeria's decarbonisation such as the Energy Transition Plan (ETP).
"One of the key differences is that the development of the LTS has involved extensive and sustained consultation with many stakeholders in Nigeria.
"Therefore, the product cannot be seen as a technical document written by some experts from the comfort of their offices. Accordingly, the LTS integrates the input of a broad range of stakeholders in Nigeria.
"The second, as I already mentioned, is that the modelling work that informs the LTS has been developed by Nigerian experts. This is quite significant.
"It means that the era of flying in foreign consultants to develop Nigeria's long term climate policy is gone. Nigeria now has its own data base on which it can rely for future emission scenario development.
"As the one that is leading the modelling part of the LTS, I can tell you that what we have done is that for the very first time we now have Nigerian academics being able to provide the energy balance of Nigeria," Okereke said.
He said that a closer observation at the country's energy mix showed that the amount of emissions that were coming from the different sectors in Nigeria combined were more than what had been projected in the Nationally Determined Contributions (NDC) and the Energy Transition Plan (ETP).
He said that the reason is that "we went much deeper and broader, including accommodating emission from the maritime sector, from ships and even from tricycles (Keke)."
"And so, we are now able to say with some level of confidence and authority that we have the broadest and deepest and most comprehensive emission profile of the various sectors in Nigeria."
The professor noted that his team found that a significant growth of emissions in Nigeria in the next 10 to 20 and 30 years was going to come mostly from the transportation sector.
He said the numbers were much more than was envisaged in the NDC and the ETP.
"Another big and troubling discovery is that emissions from enteric fermentations, that is emissions from cows, are much higher than originally thought.
"So, Nigeria will really be thinking hard about what to do with open grazing," Okereke said.
The professor said that the country's search for how to increase energy generation and access in ways that do not add massively to its emission profile remained one of the central changes in achieving sustainable energy transition in Nigeria.
"Our modeling shows that Nigeria needs to be able to produce about 250 gigawatts of electricity by 2050 in order to be able to provide access to everybody in Nigeria.
"That requires more than 10 per cent annual growth of electricity production between now and 2050 and the amount that is needed to achieve that runs into billions of US dollars," Okereke said.
He said that the incoming government must think long and hard about how they could mobilise the vast resources needed to finalise Nigeria's green transition.
"It is doable but this will require creative and innovative thinking as well as good strategy and policy will," Okereke said.
By Fabian Ekeruche