The Board of Directors of the African Development Bank (AfDB) has approved a $20 million investment in the Pembani Remgro Infrastructure Fund II in Côte d'Ivoire. The Bank's investment will allow the Fund to raise up to $400 million from private, commercial or institutional investors to invest in industrial and infrastructure projects in Africa.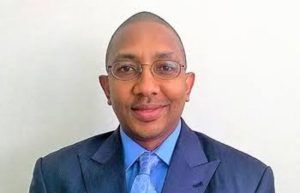 The Pembani Remgro Infrastructure Fund II will invest in companies based in some of sub-Saharan Africa's leading economies, namely, South Africa, Kenya, Ghana, Nigeria, and Angola. Others are Uganda, Zambia, Mozambique, Botswana, Namibia, Côte d'Ivoire, Sierra Leone, Ethiopia, and Rwanda.
Funds raised by the Pembani Remgro Infrastructure Fund II will be invested in such industrial and infrastructure projects as digital infrastructure, the energy transition (i.e. renewable energies), logistics and transport, waste recovery, heating, ventilation and air conditioning, with a focus on energy efficiency. They will also be used for the development of resilient regional value chains and infrastructure technologies.
The Fund's investment strategy is consistent with the African Development Bank's Ten-Year Strategy, which is focused on green and inclusive growth. It is also consistent with the Bank's priority areas (its "High 5s"). Furthermore, the project is aligned with the African Development Bank's Strategy on climate change and green growth for the period 2021–2030.
It is expected to help improve the implementation of nationally determined contributions (NDCs) in target countries. This will translate into better climate funding flows in these countries and contribute to achieving the objectives set out in the Paris Agreement on climate change.
The AfDB says it is committed to helping mobilise private capital to fund infrastructure in Africa. It estimates that there is an annual $100 billion funding gap.
Abdu Mukhtar, director of the Industrial and Trade Development Department at the African Development Bank, said: "The Bank's operations help capital investment funds like the Pembani Remgro Infrastructure Managers to mobilise investments aimed at industrial and infrastructure projects on the (African) continent. These (operations) contribute to economic growth and job creation, improving business efficiency, mitigating the effects of climate change and improving levels of health and education."
Wale Shonibare, director of the African Development Bank's Energy Financial Solutions, Policy and Regulation Department, said: "It is essential to cover the infrastructure gap to ensure economic prosperity and sustainable development in Africa."
Pembani Remgro Infrastructure Managers manages the Pembani Remgro Infrastructure Fund II. It is a fund manager formed in 2012 and based in South Africa.