President of the African Development Bank (AfDB), Dr Akinwunmi Adesina, has reiterated commitments made by developed countries to provide $100 billion annually in climate finance for developing countries.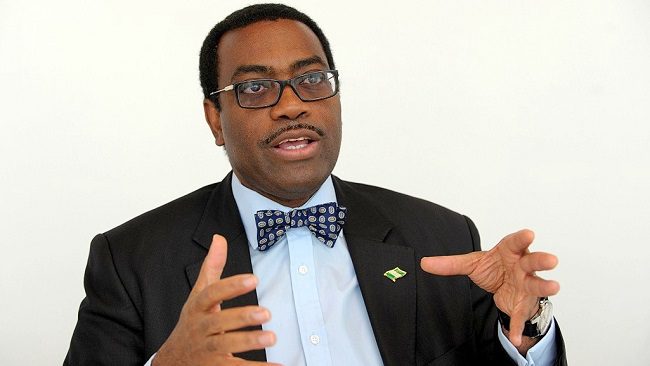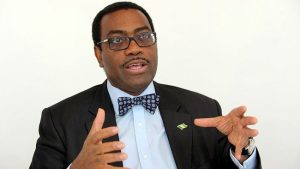 In a video posted on the website of the AfDB, Adesina delivered remarks at the second Climate and Development Ministerial Meeting.
The meeting was hosted by the United Kingdom and Rwandan governments on Tuesday.
It was also held on the sidelines of the United Nations General Assembly.
The AfDB president called on developed countries to redeem their commitments ahead of the 2022 United Nations Climate Change Conference (UNFCCC) in Sharm El-Sheikh, Egypt.
"Africa is suffering, Africa is choking. Africa is in serious financial distress for what it did not cause.
"Therefore, there must be a greater sense of urgency, not in talking, but in doing and in delivering resources that Africa needs.
"What we need is finance. Unfortunately, we have megawatts of talk and zero delivery of financing.
"So if we can be more efficient in that, I think we will be able to solve the problem. I hope that we can land in Sharm El-Sheikh with the $100 billion actually monetised.
"So that we can actually have low-income countries to finally put this to rest.
"We can do it but we have to determine that it has to happen in Sharm El-Sheikh."
He expressed gratitude for the support on the African Adaptation Acceleration Programme, which he said was Africa's Programme to deliver $25 billion of finance to focus adaptation on low-income countries.
He further recalled that the African Development Fund (ADF) would introduce a Climate Action Window to mobilise between $4 billion to $13 billion for climate adaptation for ADF countries.
"We have the African Development Fund, where we decided to open a climate action window, because these countries do not have access to climate finance.
"And need $600 billion by 2030 to be able to adapt to climate change, to get only, what, $18 billion? 
"So there is a lot that they have to do. Therefore, the climate action window of the African Development Fund is critical."
According to Adesina, the continent has about 20 million farmers that will have access to climate smart agricultural technologies and weather index insurance to deal with some of the extreme weather patterns.
"We have at least a million hectares of land that is degraded that we will be able to regenerate, about 9.8 million people that will have access to electricity, and over 814 million meter cubes of water that we will be able to deliver.
"So, what gives me this confidence that we can do this? The technologies exist, the platforms exist, the programmes exist. That is not the problem."
The 2022 UNFCCC conference (COP27) would take place from Nov 6 to Nov. 18.
By Temitope Ponle