Sub-Saharan African countries will have to take on almost $1 trillion in debt over the next 10 years unless wealthy countries provide adequate finance to address the climate crisis, according to a new report published on Monday, October 17, 2022, by Debt Justice and Climate Action Network International.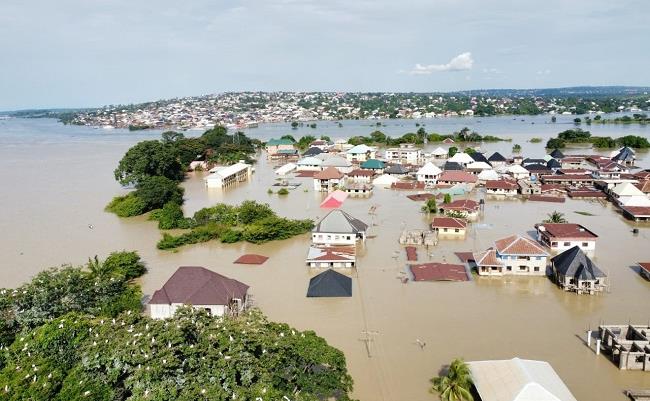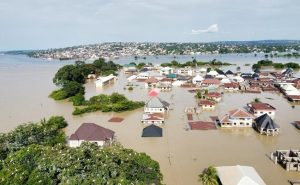 This will amount to a 50% increase on current debt levels as a percentage of GDP, unless wealthy countries rapidly scale up finance to help countries prepare for and address the impacts of the climate crisis.
The fallout from the Covid-19 pandemic, runaway inflation and rising costs of food and fuel against the backdrop of the ongoing Russian war in Ukraine, have exposed communities in vulnerable and developing countries to the sharp end of these intersecting crises.
Harjeet Singh, Head of Global Political Strategy, Climate Action Network International, said: "Every climate disaster is an economic disaster. Vulnerable communities in developing countries are shouldering the worst impacts of the entwined debt and climate crises.
"People who have done the least to cause the climate crisis deserve support and solidarity. It is time for new international funding to address climate-induced Loss and Damage by enabling countries to recover from devastating floods, storms and rising seas, to avoid entrenching them further into debt."
Tess Woolfenden, Senior Policy Officer at Debt Justice and co-author of the report, said: "The climate and debt crises are rapidly spiralling out of control. We need to break the vicious cycle of the debt-climate trap and ensure that inadequate climate finance does not pile even more debt onto lower income countries. Wealthy governments should urgently cancel debt and take responsibility for the climate crisis by providing adequate grant-based climate finance."
Sindra Sharma, Global Policy Lead at Climate Action Network, and co-author of the report, said: "The refusal of developed countries to pay their fair share for climate action is intimately related to the debt crisis that is emerging in the Global South and that is itself rooted in colonial legacies. It is a further injustice that 70% of climate finance today is in the form of loans and there is still no finance to address climate-induced Loss and Damage. In addition to the new and additional grant-based finance for adaptation and to address Loss and Damage, developing and vulnerable countries deserve debt cancellation to free up resources for their national ambitions and climate action."
Carola Mejía-Silva, Climate Finance Analyst at Latindadd, said: "It is deeply unjust that climate finance is adding to our debt burdens, as 81% of public climate finance to Latin America and the Caribbean is delivered through loans. Urgent transformations are needed to tackle both the debt and climate crises, prioritising most vulnerable groups and life itself. This requires debt cancellation for all countries in need, and new and additional, non-debt creating climate finance."
While Debt Justice is a part of a global movement to end unjust debt and the poverty and inequality it perpetuates, the Climate Action Network (CAN) is a global network of over 1500 NGOs in more than 130 countries fighting the climate crisis.