Prince Lekan Fadina, Executive Director, Centre for Investment, Sustainable Development Management and Environment (CISME), in a recent presentation in Abeokuta, Ogun State at a forum organised by the Nigerian Institution of Water Engineers, a division of the Nigerian Society of Engineers, explored threats posed by climate change to water, environment and sustainable development. He lists measures to address the unsavoury prospects. Excerpts: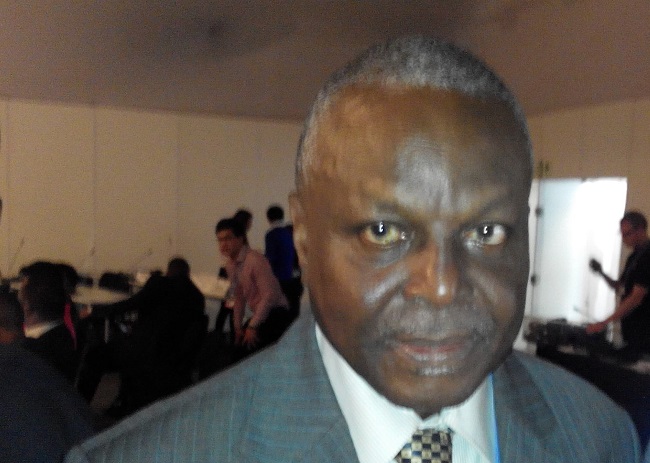 The effect that climate change has on our water is just one example of the impact it can have on our life. It is becoming increasingly evident that we are at a critical point in time regarding our changing climate and the future of our planet.
We must be disciplined and respect our environment; remember the Holy Book draws our attention to the instruction of God that we must protect God's resources. We must remember that, within those six days that God worked to create the world, water was one of those resources.
We must decrease emissions by managing our water using less energy or switching to renewable energy as this helps to slow global warming.
We should imbibe the habit of turning lights off when not in use, driving less and insulating homes to make them energy-efficient as this will reduce energy use.
We must put in place focussed, sequential, instructional programmes as a regular integral part of the whole curriculum.
We must go back to the days of sanitation and water inspectors.
We must buy environmentally responsible products and eating low-impact diet.
We must have lifestyle changes that can have a positive impact.
We must express support for environmental protection, by rising to do the right thing by cultivating a culture of environmental sustainability.
We must integrate climate change and environment sustainability into overall National Development Plan.
We must be a good advocate by making our voices heard, writing government officials, voting, posting about online or simply talking with family, friends, househelps, club members, associations, churches, messages, market place and being an ambassador of environment and sustainable development.
We must strive to be a sustainable development practitioner by training, education and, luckily, this has become a global profession with specialisation in various areas.
We must change our attitude and realise that the Almighty demands of us to manage this resource well for generations unborn.
We must embark on environmental education, publications, advocacy and people-centred projects to change people's behaviour.
We must encourage community engagement by involving our communities to see the proper management of water and environmental sustainability as their own. We should encourage them as "owners" to do things in a sustainable manner.
We must all act now because the Intergovernmental Panel on Climate Change has given us ultimatum of 12 years to do something or we perish – face the consequences of homelessness and natural calamities.
Water is life and as human beings over 70% of our body is water and if we continue to treat water badly we must be ready for the consequences.