The House of Representatives on Thursday, May 25, 2023, in Abuja called for the implementation of carbon credit as part of effort towards mitigating the impact of climate change in the country.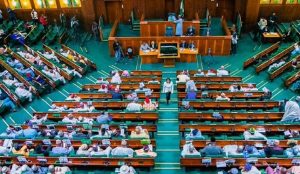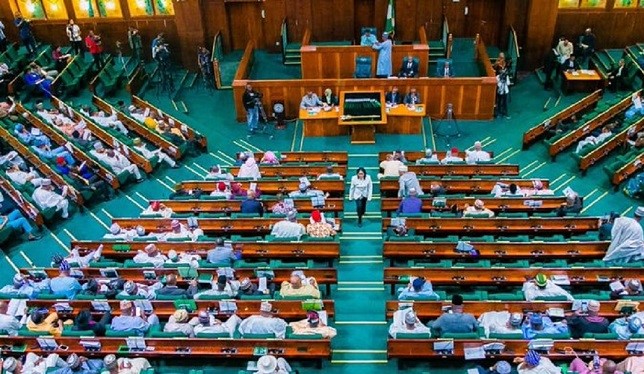 This followed the adoption of a motion by Rep. Sam Onuigbo (APC-Abia) at plenary.
According to him, carbon credit is a policy where industries are encouraged to reduce their carbon footprint to earn calculated carbon credit per ton of carbon while industries which exceed emission thresholds are sanctioned with fines.
He expressed concerned over the devastating impact of climate change in the world, particularly in Nigeria, with desertification racing southward at a speed of 0.6km per annum.
He also said gully and coastal erosions had destroyed communities and farmlands in various parts of the country.
He said the frequent cases of herders and farmers' clashes with attendant deaths and flooding across which could be attributed to climate change, several states was also a serious concern.
He said the legislators had the responsibility to ensure that measures were taken to avert the devastating impacts of climate change.
He said the carbon market was a trading platform whereby carbon credits earned by one industry could be purchased by another to make up for their pollution
The House therefore urged the Federal Government to direct the National Council on Climate Change to implement the carbon credit scheme through the formulation of an Action Plan.
The House also urged the council and the federal ministries to present to the National Assembly, for approval the Budget derived from the processes.
The House also mandated the Committees on Climate Change, Environment, National Planning, Industry, Commerce and Legislative Compliance to liaise with the ministries to ensure compliance and report back within one week.
The 9th Assembly had passed the Climate Change Bill which was signed into law by President Muhammdu Buhari on Nov 17.
The Act which was sponsored by Onuigbo provides for the mainstreaming of climate change actions and the establishment of a National Council on Climate Change.
It also paves the way for environmental and economic accounting and a push for a net zero emission deadline plan in the country.
By Femi Ogunshola