Following the decision of the President of the United States, Donald Trump, to announce climate change as a "hoax" hence seeking to pull the United States out of the Paris Agreement; the debate to ascertain the truth about climate change and climate action has been sustained, especially among educated folks.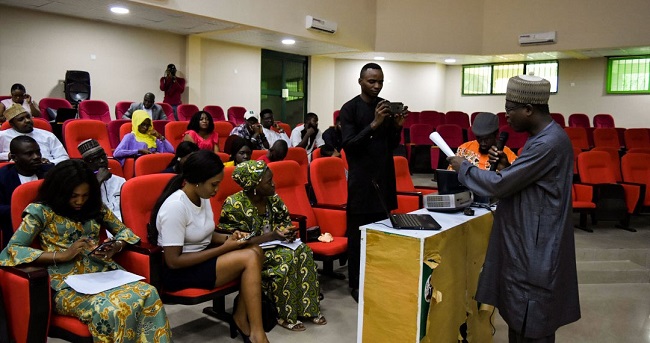 At a training tagged "Social Media, a tool for Climate Action" organised by Sustainable Africa Waste Initiative (SAWI) in Abuja, the legitimacy of climate change and the debate about whether Nigeria should be concerned or not, took the centre stage.
The event had 16 selected young climate actors to understand how social media is influencing public opinion about climate change. Some speculated that the climate change discussions were fuelled by the West or more developed nations to raise funds for their disbursement. Others took positions that Africa has not contributed to climate change and as such Africa should not contribute towards climate actions.
One of the participants, Chuks, said: "The burden should be left on developed nations, who have through industrialisation, caused climate change."
Participants weighed their thoughts, one against another. At the end, a poll was conducted to determine young people's thought about climate change being a scam or not? 25% of those who took the poll felt that climate change is a scam, while the other 75% stood their grounds that climate change is real, and Nigeria should be concerned.
Making a case for their position, the 75% pointed at the impact of climate change as seen in various communities across Nigeria; the changing weather patterns, the heatwaves in places like Abuja and Lagos, the heavy downpour resulting to flooding claiming lives and destroying properties. The impact of climate change on the economy and increased health-related challenges from air pollution to cholera, malaria, skin diseases, among others.
The group decided to take the poll beyond the room and hosted a one-week Twitter Poll on Osewa Pelumi's page (@BIG__STUDIOS) on Twitter. Summarily, this is a call on all Nigeria youths to join the call for climate action through social media, policy advocacy, collaborations, community mobilisation ad awareness campaigns.
The training, held on Saturday, October 26, 2019 in Abuja, was facilitated by Seyifunmi Adebote, an environmentalist and youth advocate.
By Igube Veronica Pana