Live results underline a surge in support for the Greens, receiving 69 seats in the 2019 European elections.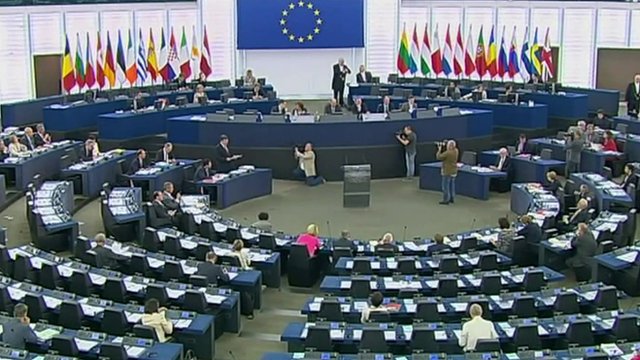 The Greens have made major progress in the European elections, claiming the 2nd highest number of seats in Germany and Finland, 3rd highest in France and significantly advancing in the UK, Ireland, Denmark and Sweden. Their share of the 751 seats have increased from 51 to 69 since the 2014 EU Election.
In the UK, the Greens reached a record number of 7 seats, doubling their share from 2014 and becoming the 4th largest party sharing 12.1% of the total votes. Green MP Caroline Lucas welcomed the "response to the accelerating climate crisis that was the same in the UK and right across Europe".
The party is expected to be the 4th largest in the European Parliament, holding potential for Greens to have greater influence over the future of the European Union's policy. The centre-right and centre-left parties' majority was broken, leaving way for influence from other parties, amongst them, the Greens.
Leading MEPs of other parties have stated the value of Greens' influence in Parliament. The highest seat-holding party, the conservative European People's Party, has announced their potential partnership with the Greens. The European People's Party lead candidate Manfred Weber believes the Greens to be a "possible partner. We should sit down together and draft a mandate for the next 5 years".
Phillippe Lamberts, co-leader of the Belgian Green party, said the Greens would be "indispensable" to create a stable majority in the EU's Parliament.
Bas Eickhout, the Green's co-lead candidate for commission president,said the Greens would follow a progressive and tough pursuit within EU environmental policy; "we will need to see much more serious climate action, a real change of attitude: a price on CO2, properly tackling aviation, the greening of agriculture".
The Greens' policy will focus upon the 2015 Paris Agreement, under which the EU pledged to cut greenhouse gas emissions by at least 40% below the levels in 1990 by 2030.
The surge in Green support across Europe has come at a critical time; in October the UN's IPCC report warned that warming is on track to a 3C or 4C rise, above the 2C rise acknowledged as dangerous in Paris 2015.
The surge in climate-focused voting was not European-wide, in fact a parallel rise for populist and far right parties was experienced. Green parties won minimal seats in central Europe and none in Eastern Europe.
Undeniable, however, is the growing momentum of eco-conscious politics. The 2019 European elections mark a potential power shift towards EU policy that prioritises environmental and climate concerns.
Find the latest updates of the European elections here.
Courtesy: Climate Action