Senior Technical Cluster Leader, Forum for Agricultural Research in Africa (FARA), Prof. Oluwole Fatunbi, has urged horticulturists to generate climate smart agriculture compliant technologies to curb climate change.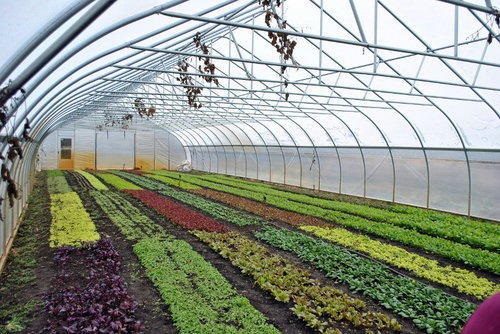 Fatunbi made the call on Monday, November 15, 2021 in Ibadan, Oyo State, at the 39th Horticultural Society of Nigeria (HORTSON) annual conference organised in collaboration with Cocoa Research Institute of Nigeria (CRIN).
The conference was themed "The Role of Horticulture In Food Security and Sustainable Health In Era Of Climate Change and COVID-19 Pandemic".
Fatunbi said climate change, COVID-19 pandemic and insecurity were primary factors aggregating food and nutritional insecurity in Nigeria.
The FARA boss said that climate change also led to many issues, including reduction in growing agricultural commodities, progressive desertification and surge in new pests and diseases with crops and livestock.
He urged horticulturists and scientists to think collectively to find solutions to issues of food and nutritional insecurity which are major challenges of the contemporary time.
"There is need to increase nutrient content of foods and stabilise the supply of nutritious foods to the people.
"Policy makers need to think critically about the strategic food reserve so that food will always be available for people," he said.
Fatunbi also stressed the need for horticultural system to be given prime attention in the country to achieve its food and nutrition security.
He called for the restructuring of prices for agricultural commodities to improve farmers' income and attract youth to agriculture.
"We should think of a situation where small holder farmers can at least earn a minimum wage.
"Nigeria needs to invest more on research because no nation can develop outside the strength of its research institutes," he said.
Earlier, CRIN Executive Director, Dr Patrick Adebola, promised that CRIN would strongly support the conference in all ramifications.
"We have made available all the scientists that will give worthy justice to the presentations, we will ensure that all participants are comfortable throughout the conference," he said.
Also, HORTSON President-in-Council, Dr Usman Ibrahim, said horticulture could be a solution for improved food security as fruits, vegetables and spices played key roles in the health of people.
He stressed the need for horticulturists to provide farmers with adaptable, relevant technologies and ensure that government provided them with enabling policies, infrastructural and institutional support.
He underscored the need to expand the scope of horticulture beyond the growing and eating of foods.
"We need to find a political voice, align closely with social movements, focus on developing grassroots and community based alternative horticultural production systems.
"Over the next 3 days more than 200 researchers, policy and programming experts working in all areas of horticulture will gather to learn, share and innovate.
"Over 300 scientific presentations will look at public horticulture for sustainable environment, health and economic development, among other topics," he said.
He, however, urged government at all levels to support horticulture in all its ramifications for the betterment of the country.
Highlights of the occasion were presentations of awards of fellows to deserved horticulturists and exhibition of products made from horticultural crops.
By Chidinma Ewunonu-Aluko