Climate change awareness is low amongst farmers and rural communities in Africa, a study revealed on Sunday, November 10, 2019.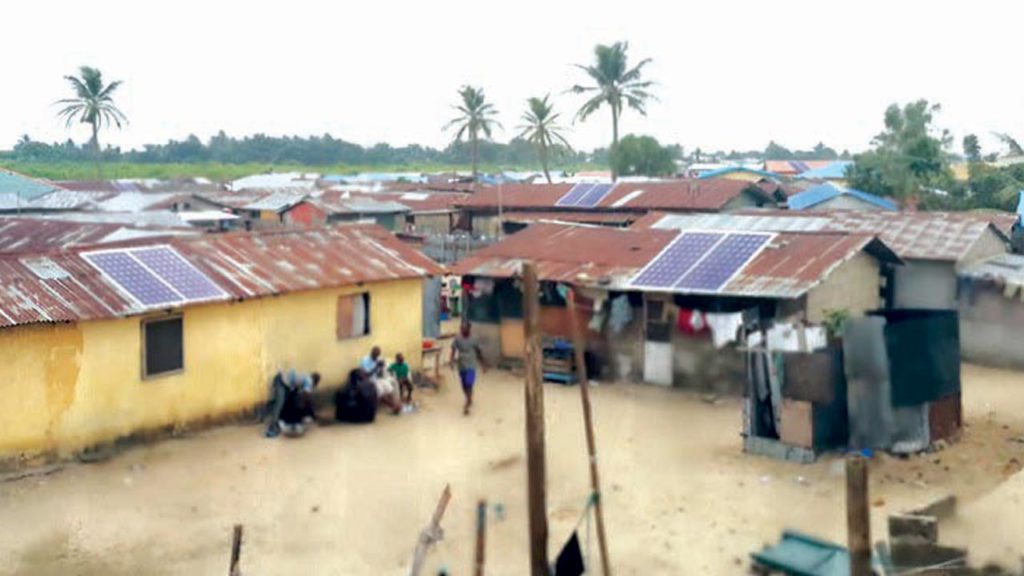 The study that was done by Afro Barometer from 2016 to 2018 finds that rural communities, women, the poor, and the less-educated, as well as farmers are less familiar with the concept of climate change.
"Information on climate change is not spread throughout the continent as majority of people who live in urban centre's are the only ones who have hear of climate change and its effects," Sibusiso Nkomo, deputy operations manager for communications at Afro Barometer, told a regional consultative meeting side event in Durban, South Africa.
Nkomo noted that the study that was done in 34 countries where 2,400 people were interviewed reveals that fewer than three in 10 Africans are climate change literate.
He said that the people have heard of climate change, associate it with negative changes in weather patterns, and know that human activity is a major cause.
"Almost six in 10 Africans (58 percent) have heard of climate change, including more than three-fourths of Mauritians at 83 percent, Malawians at 78 percent, and Ugandans at 78 percent," he added.
Nkomo revealed that South Africa with 41 percent is one of just five countries where fewer than half of citizens have heard of climate change.
The study finds that about one in four Africans are fully "climate change literate," that is, they have heard of climate change, they understand it to have negative consequences, and they recognize it as being caused at least in part by human activity.
Mauritians lead as the only country where a majority is climate change literate with 57 percent while in Liberia, Mozambique, Namibia, Niger, South Africa and Tunisia less than one in five people are climate change literate.
The study found that ordinary Africans say climate conditions for agricultural production have become worse in their region over the past decade.
"Overwhelming majorities see worse weather for growing crops in Uganda, Malawi, and Lesotho," Nkomo revealed.
He added that in most countries, the main culprit is more severe drought, but in Malawi, Madagascar and eSwatini, most citizens say both droughts and flooding have gotten worse.
Nkomo told the meeting that is being held ahead of the 17th regular session of the African Ministerial Conference on Environment Network (AMCEN) that will take place from 11 to 15 Nov. 2019.
Dr. Mithika Mwenda, executive director, Pan African Climate Justice Alliance (PACJA), said that PACJA has developed plans to work with journalists through media networks and associations in the continent to help advocate for climate change awareness.
"We intend to help create awareness on adaptation of climate change effects by educating populations on their role and that of other stakeholders like government," Dr. Mwenda added.
Dr. Mwenda noted that the engagements would ensure that climate change is discussed in popular languages that are well understood with communities.
The study finds that about two-thirds – 63 percent of people sampled associate the term climate change with negative changes in weather patterns, compared to about one-third who link it with positive or other changes.
About two-thirds of interviewees blamed climate change on human activity combined with natural processes while more than one in four thinks climate change is caused by natural processes alone.
89 percent of populations in East Africa said climate change is making life in their countries worse, while 46 percent from North Africa also agree to the statement.
"Seven in 10 said climate change needs to be stopped, and about half think ordinary people can do at least "a little bit" to help," it says.
Unfortunately, 26 percent of populations interviewed in Liberia, 28 percent Sudan and 33 percent in Niger, only one-third or less think ordinary people can make any difference.
The survey finds widespread reports of worsening quality of life and deteriorating conditions for agricultural production, as well as limited climate change literacy among average citizens.
The survey finds that climate conditions for agricultural production have worsened over the past decade, most often due to drought.
Afro barometer directs a pan-African, nonpartisan research network that conducts public attitude surveys on democracy, governance, economic conditions, and related issues in African countries.
By Duncan Mboyah