Chinese lawmakers, on Friday, December 27, 2019 held panel discussions to deliberate the draft law on Yangtze River conservation during an ongoing legislative session of the country's top legislature.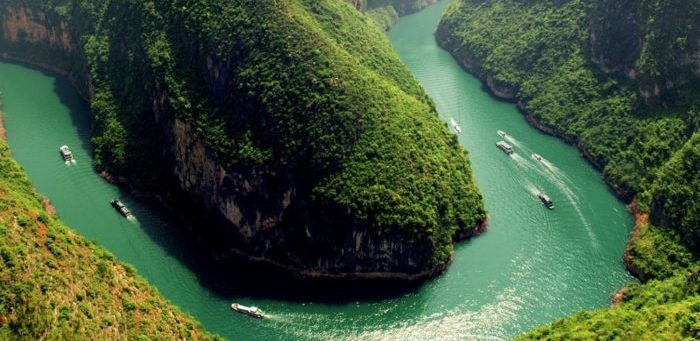 The draft was submitted on Monday to the National People's Congress (NPC), Standing Committee for the first reading.
However, the lawmakers acknowledged the necessity of national legislation to protect the Yangtze River and proposed more measures of protection to improve the draft.
Lawmaker Liu Xiuwen stressed the importance of flood-prevention work to the protection and development of the River basin and suggested related stipulations be included in the draft.
While acknowledging the draft's focus on government responsibilities, Liu Yuting stressed the need for the inclusion of social participation stipulations in the draft.
Liu added that the draft should add more stipulations to help transform people's lifestyles and behaviours to better protect the river.
According to lawmaker Wu Heng, a national award should be set up for Local Governments, institutions and individuals who make outstanding contributions to Yangtze protection.
The vice Chairman of the NPC Standing Committee, Wan Exiang, proposed inclusion of education authorities' responsibilities in the draft so that the education on Yangtze River protection could start from the childhood of Chinese people.
However, Lawmaker Pang Lijuan also suggested including Yangtze protection in the country's school curriculum.
"Children should learn the beauty of the Yangtze and its significance to China in Chinese and geography classes.
"They should also learn the dire consequences of pollution in science classes and other extracurricular activities," she said.
The Yangtze or Yangzi is the longest river in Asia, the third-longest in the world and the longest in the world to flow entirely within one country. It rises in the northern part of the Tibetan Plateau and flows 6,300 km in a generally easterly direction to the East China Sea.