More organisations are coming on board to provide help to victims of Cyclone Idai which battered Zimbabwe between March 15 and March 17, 2019.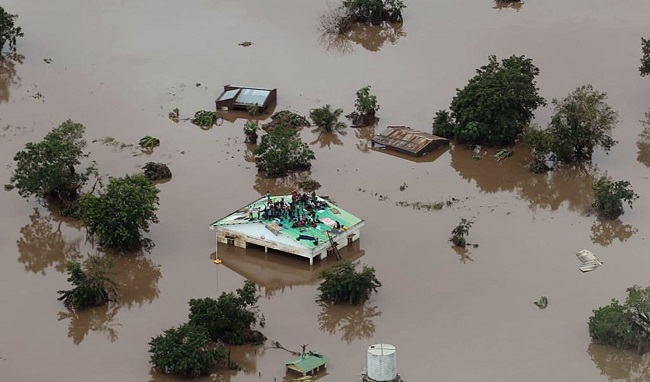 The Chinese Embassy as well as community in Zimbabwe donated food, purified water and equipment worth $200,000 to help victims of Idai in the country.
The donations would be sent to the disaster areas in Manicaland Province, Chinese ambassador Guo Shaochun, said at the handover on Wednesday.
The United States Embassy said that it was contributing an initial $100,000 through the United States Agency for International Development.
In a tweet, the embassy said it was working with civil society partners to provide safe water, hygiene, sanitation and shelter to Zimbabweans in need.
Zimbabweans from all walks of life, public and private institutions and other international aid organisations are also chipping in to assist the affected.
The European Union (EU) also on Tuesday released €3.5 million in emergency aid to Mozambique, Malawi and Zimbabwe following Cyclone Idai induced floods that have killed hundreds of people in the three countries.
Commissioner for Humanitarian Aid and Crisis Management Christos said in a statement that the funding would be used to provide logistics support to reach affected people, emergency shelter, hygiene, sanitation, and health care.
He said the aid package was based on needs and two million Euros would be provided to Mozambique, €1 million to Malawi and €500,000 to Zimbabwe.
Tanzania on Tuesday flew a consignment of drugs while another consignment from the United Arab Emirates was due to arrive in the country on Wednesday.
Other African countries that have pledged to help are South Africa, Namibia and Angola.
The United Kingdom also announced that its Department for International Development staff in Zimbabwe were working with partners to understand what was needed to support humanitarian operations on the ground.
The cyclone-induced floods had left at least 98 people dead, 217 missing and 102 injured in Zimbabwe, amid fears that some bodies could have been swept by the high waters into neighbouring Mozambique.
Thousands of people, especially in Chimanimani and Chipinge Districts in Manicaland Province, had been left homeless after their houses were destroyed by the cyclone which also damaged roads and bridges.
In Chipinge, another crisis is brewing after water pipes were washed away in the floods leaving residents without potable water.