Move still falls short of halting build-up of overcapacity in coal-fired power generation, critics say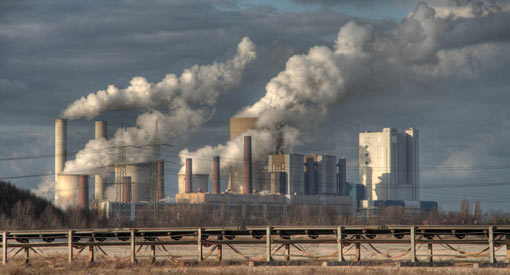 China will stop the construction of coal-fired power plants in 15 regions as part of its efforts to tackle a capacity glut in the sector, the country's energy regulator said on Thursday, confirming an earlier media report.
The Southern Energy Observer, a magazine run by the state-owned China Southern Power Grid Corp, said regulators had halted the construction of coal-fired plants in regions where capacity was already in surplus, including the major coal producing centres of Inner Mongolia, Shanxi and Shaanxi.
An official at the communications office of the National Energy Administration (NEA) told Reuters that the report was correct, but he did not provide any further details.
The report, citing documents issued to local governments by the regulator, said China would also stop approving new projects in as many as 13 provinces and regions until 2018.
The rapid expansion of China's coal-fired power capacity, together with a slowdown in demand growth, has saddled the sector with its lowest utilisation rates since 1978, the NEA said earlier this year.
Environmental group Greenpeace said the rules, if fully implemented, could involve up to 250 power projects with a total of 170 gigawatts (GW) in capacity, according to initial estimates.
"China is finally beginning to clamp down on its out of control coal power bubble," said Lauri Myllyvirta, Greenpeace's senior campaigner on coal, in an emailed statement.
"However, these new measures fall far short of even halting the build-up of overcapacity in coal-fired power generation, let alone beginning to reduce it," he said.
China's total generation capacity reached 1,485.8 GW by the end of February, up 11.8 percent year on year, according to the latest figures. Thermal power, which mostly consists of coal-fired capacity, rose 9.4 percent on the year to 1,003.8 GW.
China aims to raise the share of non-fossil fuels to 15 percent of total primary energy by 2020, up from 12 percent at the end of last year.
By Kathy Chen and David Stanway, Scientific American