Chevron Nigeria Limited (CNL) has urged for closer ties and peace from host communities in Ilaje Local Government Area of Ondo State to enable sustained developmental projects in the area.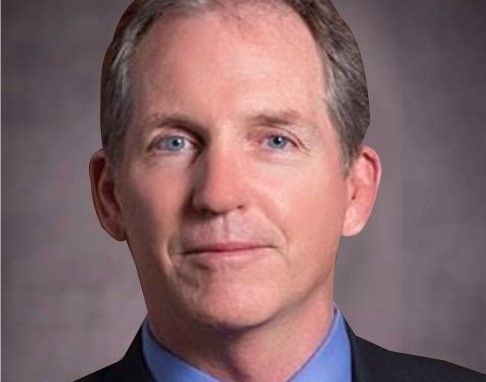 The CNL Managing Director, Mr Rick Kennedy, made the call on Sunday, June 27, 2021 at the Annual General Meeting (AGM) of the Ilaje Rural Development Committee (IRDC) held at Ode-Ugbo in Ilaje LGA of the state.
IRDC is a community-based organisation (CBO) established in 2005 to support oil exploration companies in bringing succor to residents of host communities.
There was a Global Memorandum of Understanding (GMoU) between NNPC/CNL and the state government which gave birth to IRDC.
It allowed oil communities the opportunity to own and manage various projects solely funded by the oil giants.
Kennedy, represented by Mr Esimaje Brikinn, General Manager, Policy, Government and Public Affairs of the company, also noted that its partnership with oil communities had been cordial since the establishment of the IRDC.
According to Kennedy, since 2005, the NNPC/CNL contributed millions of dollars to IRDC which have been used to implement various projects on education, healthcare, economic activities and general welfare of residents of host communities.
"This is a tough time for oil and gas industry globally.
"Nevertheless, Chevron takes its role as corporate citizen in Nigeria seriously and remains active in many projects that promote health, education, economic development and committed to terms of the GMoU.
"However, now more than before we seek more cooperation of all stakeholders as the company take steps to ensure sustainability of the business in the face of current business challenges.
"It is important to note that the benefits of GMoU can only be sustained in an atmosphere of peace that is conducive for business activities.
"We also need to work together to checkmate the activities of oil thieves and vandals who are responsible for most of the pollution in the waterways because we support global efforts to reduce flaring and carbon emissions." Kennedy said.
Earlier, Mr Roland Akintoye, IRDC's Chairman, while rendering his account of stewardship, noted that GMoU stood out as the most reliable platform for sustainable development in the oil-rich communities.
He said that IRDC was able to commission the IRDC permanent secretariat, awarded scholarships to 330 students of secondary and tertiary and distributed notes and text books to primary and secondary schools.
He said that IRDC distributed fishing gears and safety kits to fishermen and fisher women in eight communities, distributed food items, organised free medical outreach and as well concluded skills acquisition training for 80 women and young girls.
"We have completed and commissioned two solar powered mini grid energy cabins to supply electricity to 200 residents in Awoye and Odofado communities and the joint Mother and Child hospital project is almost completed.
"All of these wouldn't have been possible without the support of communities, our sponsors and other development partners, we are very grateful.
"In our efforts to be committed to the policies and principles of IRDC which are transparency, accountability, integrity and sustainability, the AGM is held to account for our stewardship to stakeholders,'' Akintoye said.
The occasion was graced by government functionaries, politicians, traditional rulers and other stakeholders.
By Aderemi Bamgbose