The Lagos-based Conservative Environmental Growth and Development Centre (CEGDEC) has said that this year's World Environment Day (WED) offered it an opportunity to make an inroad and cross inland boarders in the country. Apart from sensitisng the students of Oke-Afa Junior and Senior Schools in Lagos, CEGDEC took a bold step to King's Court Academy, Dabi, in the Federal Capital Territory.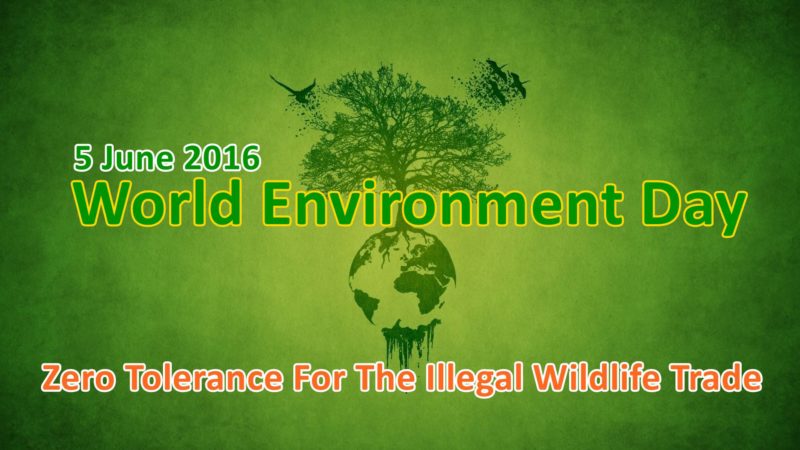 "Go wild for life" was simplified and interpreted as embracing all living things as parts of the ecosystem. Examples of animals killed for fun in our society were highlighted by the students in the interactive sessions as lizards, butterflies, birds, worms, ants and the like. Apart from mosquitoes, pests and rodents that breed as a result of dirty environment, that must be eradicated, animals are important features of the environment.
By eating less meat, poultry and fish, we 'go wild for life', as more resources (materials like animal feeds and time) are used to provide meat than plants. Sustainable lifestyle is all encompassing, and it begins with simple change in our attitude to other features of the ecosystem, according to the group.
Keeping the environment clean through proper waste management and pollution control were stressed as avenues of maintaining a serene environment safe enough for plants, humans and all animals alike. The commemoration also coincides with the flagging up of the cleaning up of environmental pollution in Ogoni land in the Niger Delta by President Muhammadu Buhari.
The team on the final note encouraged the spreading of good environmental practices all around the year. "It is our joint responsibility to keep the environment safe for ourselves and the future to come," said Mrs. Maryam Olayeni, head of the team.
WED is a United Nations Environment Programme (UNEP) day of personalising environmental issues to enable everyone identify its roles and responsibilities to become the agent for change in support for sustainable and equitable development.
The CEGDEC is a not-for-profit organisation established on the basis of reducing human footprints on the environment. It aims is to promote sustainable development by campaigning for a give-back-to-the-environment through research, advocacy, education/awareness creation, capacity building, economic empowerment and environmental management.