The second stage of a pilot project entitled "Energy Generation from Waste – A Locally Based Livelihood, Resource Protection and Adaptation Project" has been completed in a local community in Lekki Local Council Development Area in Lagos State. It involved operation, training and testing for optimisation activities.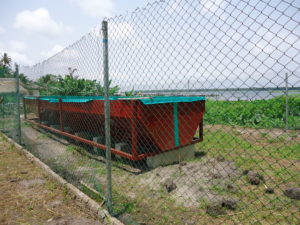 It is being supported by the Japanese government-sponsored-African Adaptation Programme (AAP), being executed by the Department of Climate Change of the Federal Ministry of Environment and the United Nations Development Programme (UNDP), and the project is being managed by Community Conservation and Development Initiatives (CCDI).
According to Kofo Adeleke of CCDI, the aim is to establish a locally-based integrated waste management strategy to reduce waste, generate energy and improve livelihoods, using a small scale bio digester system to convert organic waste, using a 10KVA generator, into electricity and fertiliser.
She disclosed that the bio digester was locally fabricated by Midori Solutions and was delivered to the Ebute Lekki community site in February.
Her words: "It is now operational and generating electricity; being fed with waste from the local communities on a daily basis. The waste is mainly fish and kitchen waste, and grass and water hyacinth; the fish is the most potent biogas generating source of waste. Apprentices drawn from the local community have been trained to operate it. The biogas composition has been tested to show the ratio of methane to biogas and efforts are being made to source for greater quantities of fish waste from the community.
"Energy generation typically generates greenhouse gases (GHGs) which affect the climate and discussions on waste management and climate change are often centred on how to generate energy from waste on the basis that waste can provide a source of renewable energy and reduce greenhouse gas emissions. Therefore, community-based waste management has widespread economic and environmental implications in terms of job creation, providing low carbon energy and keeping the environment clean and healthy. This pilot project aims to highlight a method of reducing carbon dioxide emissions to mitigate climate change and to maximise economic opportunities in the transition to a low carbon society.
"This project also includes a greening component where a local playing field is being secured for the use of present and future generations. Lekki is fast developing and needs to secure recreational spaces before they are totally swallowed up by development. The field has been levelled and grass planted, with trees and hedges planted to delineate the perimeter."
She states that, during the third stage, a gas generator will be purchased for the generation of electricity and various options for its use will be tested such as a grinding machine facility, a barbers shop, battery charging kiosk and a fish cooler.
"A workshop will take place where all of these options will be discussed with community members as well as the choice of community-based system of management to be established and the role of the local government. All of this is to be done in preparation for the handover of the bio digester and the playing field to the community," Adeleke points out.