Representatives from 12 Caribbean countries are gathered from March 9 to 13 in Castries, Saint Lucia for a workshop to discuss ecosystem restoration targets and their implementation. The countries are Antigua and Barbuda, Bahamas, Barbados, Dominica, Guyana, Haiti, Jamaica, Saint Kitts and Nevis, Saint Lucia, Saint Vincent and the Grenadines, Suriname, and Trinidad and Tobago.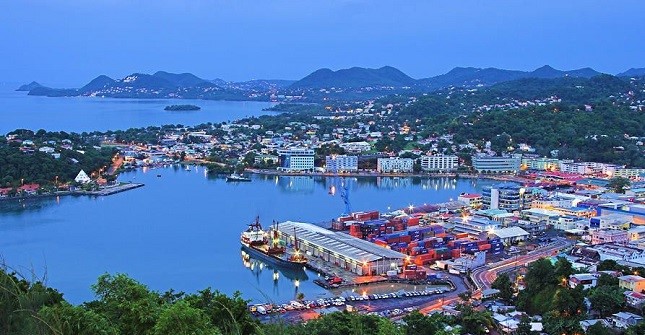 The workshop is one of a series organised by the Secretariat of the Convention on Biological Diversity (CBD) as part of the implementation of the Forest Ecosystem Restoration Initiative (FERI) with the financial assistance of the Korea Forest Service of the Government of the Republic of Korea.
The CBD is the main global agreement to protect biodiversity, with near-universal membership. Later this year in Kunming, China, at the UN Biodiversity Conference 2020, CBD Parties will agree a post-2020 global biodiversity framework to bring about a transformation in society's relationship with biodiversity and to ensure that, by 2050, the shared vision of living in harmony with nature is achieved.
The overall aim of the workshop, it was gathered, is to support Parties in planning and carrying out national plans on ecosystem restoration, guided by the Short-Term Action Plan on Ecosystem Restoration adopted in 2016, with a focus on efforts taken in forest and other ecosystems to achieve the Aichi Biodiversity Targets.
Expected outcomes of the meeting include participants gaining a better understanding of the distinction between the related concepts of ecological restoration, ecosystem restoration and forest landscape restoration and their potential to contribute to environmental and socio-economic national objectives; greater awareness of the various international frameworks, goals and targets related to restoration; and, ensuring that they understand the value and process for setting Specific, Measurable, Achievable, Realistic and Time-Bound (SMART) goals on forest ecosystem restoration that provide a clear and quantifiable contribution to international goals and targets.
It is also expected that a regional understanding emerges from exchange between participants with regards to common barriers, challenges and bottlenecks to forest ecosystem and forest landscape restoration among countries of the region and the benefits of ecosystem restoration to ecological, social and economic sustainability.