The Climate Action Network (CAN) has called on global finance institutions and rich countries to shift financial flows from fossil fuels and support poor countries in developing cleaner economic pathways.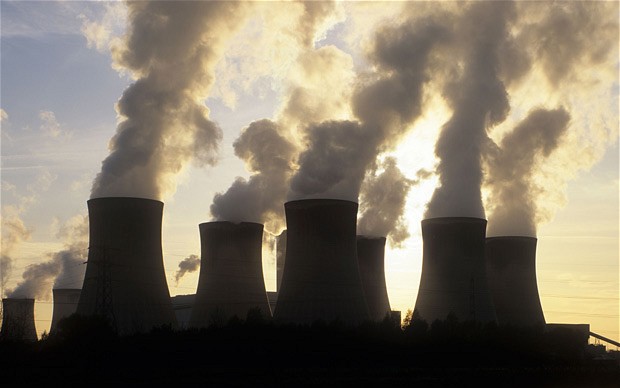 CAN, which made the submission on Monday, October 12, 2020 while launching the #WorldWeWant Campaign on Climate Impacts, said that this would also help the poor countries to invest in plans and policies that build resilience and protect people from climate impacts.
"Rich governments must invest in economic stimulus packages that secure a just and sustainable recovery from COVID-19 to achieve equity and fairness," CAN stated, even as it urged governments to follow the lead of least developed countries and deliver concrete outcomes and decisions and prepare to submit substantially updated national climate targets by the end of 2020.
The #WorldWeWant Campaign, it was gathered, will highlight the voices of affected communities and the consequences of inaction on the climate crisis to sustain pressure on governments to deliver on radical climate ambition.
Leading up to the 5th Anniversary of the Paris Agreement on December 12, CAN and partners will produce a series of short films from grassroots communities around the world.
2020 is earmarked as the year for climate ambition – when all countries are expected to submit ambitious national climate action plans to cut emissions to put the world on a 1.5ºC pathway and provide the support for communities to adapt to the effects of climate change. Till date, only 13 countries – representing a mere 3.6% of global emissions – have submitted updated national climate plans.
According to CAN, major emitters and rich countries in particular cannot use the coronavirus pandemic – which has disrupted momentum on climate action – as an excuse to delay delivering on their climate obligations "which is a matter of survival for the most vulnerable countries".
The week, the group adds, marks the start of key multilateral discussions that can have considerable impact on climate finance and ambition, including the World Bank and International Monetary Fund Meetings (October 12); G20 Finance Ministers and Central Bank Governors' meetings (October 14); and the European Council (October 15).
Nisreen Elsaim, United Nations Secretary General Youth Advisor on Climate Change, said: "Many countries boast about pledging carbon-neutrality by 2030 or 2050. But I don´t think these pledges are a proper expression of climate ambition or something to be proud of. For us living through the climate crisis with continuous impacts, this time frame seems too far in the future. We are now in 2020 and the impacts we are feeling are already very severe. Government pledges don't mean much to us. We need concrete action now.
"Today, under the UN Framework Convention on Climate Change, the Executive Committee for the Warsaw International Mechanism on Loss and Damage met. However, these discussions are falling short from delivering anything beyond technical issues. We need such discussions to pave the way for concrete outcomes, including a separate finance mechanism addressing Loss and Damage."
Sohanur Rahman, Fridays For Future Bangladesh Founder, said: "The World Bank and International Monetary Fund meetings start today. On August 24, 2020, Bloomberg Green reported that Bangladesh is expecting the World Bank to approve $2 billion in loans to support its ambitious climate adaptation plan.
"Climate finance should not be about loans, charity and donations, this is not just. Climate finance should be about compensation. The polluters who caused the climate crisis have a responsibility to compensate and unconditionally relieve debt for low-income countries, who owe trillions of dollars to rich economies, to help them recover from the ongoing pandemic.
"We are fighting back, we are striking and making our demands clear. We are not voiceless, but our voices are unheard. Our media is not reporting our strikes. Young people alone cannot secure the future of the planet. We need solidarity from everyone to change this broken system, especially the media. We want them to focus on coastal people´s needs, vulnerability, demands resilience, adaptive capacity and their local solutions."
Sarah Diendorf, Director of Environmental Finance Center in Oakland, California, said: "Just five years ago, autumn was a time to enjoy blues skies, warm days and cooler nights. Now, autumn is our season of fire and smoke. We live in fear of the dry warm days, and wind – the spreader of flames – is terrifying. Now, every year the climate induced fires are bigger than the year before. This must stop. The time to end our reliance on fossil fuels is now!"
Vladimir Slivyak co-chairman of the Russian environmental group "Ecodefense," said: "Russia is the fifth global emitter. Its ratification of the Paris Agreement is still ink on paper. Russia's climate action plans are not ambitious and we don't believe that it will submit updated Nationally Determined Contributions (NDCs) by the end of the year. In fact, Russia aims to increase coal mining by 50% through the next decade and increase the export of this climate killer. This will seriously undermine global climate efforts."