World Agroforestry (ICRAF) Cameroon's Participatory Domestication of Indigenous Tree Programme has been declared an Outstanding Practice in Agroecology 2019 by the World Future Council in collaboration with the start-up Technology for Agroecology in the Global South (TAGS).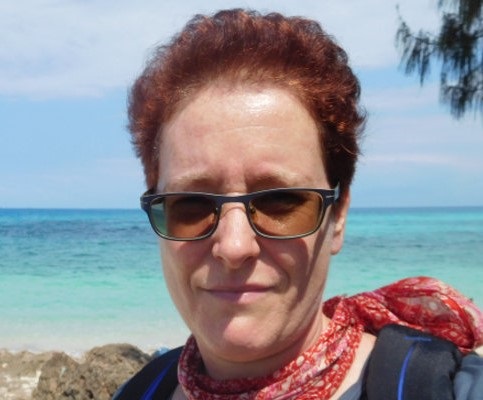 At the International Green Week and the Global Forum for Food and Agriculture 2019, the World Future Council hosted a panel discussion on Friday, January 18, 2019 at the Heinrich Böll Foundation in Berlin. The aim was to promote the strengthening of agroecology in politics and practice in Germany and beyond.
Fifteen Outstanding Practices in Agroecology were presented, including Cameroon's, highlighting practices that protect the lives and livelihoods of smallholders, empower small-scale food producers, nurture sustainable food production systems, promote resilient agricultural practices that help maintain ecosystems, strengthen capacity for adaptation to climate change and progressively improve land and soil quality.
Participatory Domestication of Indigenous Trees for the Delivery of Multifunctional Agriculture by Agroforestry, the name of World Agroforestry Cameroon's outstanding practice, helped resolve food insecurity, lower extreme poverty, decrease malnutrition and social inequity through building the capacity of smallholding and subsistence farming communities in using affordable and appropriate farming practices with low-end, agroecological technologies, particularly, agroforestry.
From 1994 to 2009, 10,000 farmers were trained and over 1.6 million trees were planted to improve soil fertility and initiate an agroecological succession that raises above and below-ground biodiversity that is important for ecosystem functions.
"Inclusion in the Top 15 worldwide is a great honour and acknowledgement that will contribute to the momentum of World Agroforestry in Cameroon and other countries where we work," said Ann Degrande, country representative for World Agroforestry Cameroon.
Through participatory tree domestication, World Agroforestry has helped farmers gain access to high-quality planting material, increase productivity, diversify farming systems, and improve their livelihoods through high-value indigenous fruit trees.
"World Agroforestry in Cameroon is a pioneer of this practice which is receiving some well-deserved recognition of the great work done over 30 years of our presence in the country," said Tony Simons, director general of ICRAF. "The communities the team worked with saw the evidence, adopted the technologies and have improved their lives and the environment at the same time. Global recognition for research work remains essential if we are to continue to test new technologies. Cameroon is an example of world-class research in development getting world attention."
World Agroforestry's Participatory Domestication of Indigenous Tree Programme was developed under the leadership of Prof Roger Leakey, a past director of research for World Agroforestry, and Dr Zac Tchoundjeu, former regional coordinator for World Agroforestry West and Central Africa.