President Muhammadu Buhari has expressed solidarity with the governments and people of Kenya and the Democratic Republic of Congo (DRC) over the deadly flood disasters and devastating mudslides wreaking havoc in some parts of their countries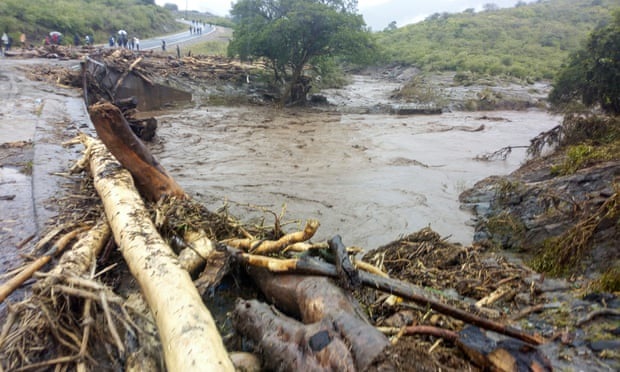 In separate messages of sympathy and solidarity to the leaders of Kenya and DRC, the two countries most hit by the recent incidents, President Buhari said: "The government of Nigeria sympathises with you and the victims of these deadly and devastating flood disasters and mudslides."
A statement by the President's Senior Special Assistant on Media and Publicity, Malam Garba Shehu, in Abuja on Sunday, November 24, 2019 quoted the Nigerian leader as expressing sadness over the loss of lives, the economic and social disruptions caused by these natural disasters.
President Buhari said: "We are so interconnected by our common humanity that one man's misfortune affects the joy of others because of the ligament of compassion that holds us together.
"Emergency management response is one of Africa's biggest challenges of development, and we should work together to find a common strategy to minimise the human and economic impacts of these catastrophes."
The President told the leaders of Kenya and the DRC that "the hearts and prayers of all Nigerians are with those affected by the natural disaster".
Dozens of people were killed across central and eastern Africa after heavy rains triggered landslides and caused rivers to burst their banks.
Twenty-five people were reported to have been killed in the DRC's northwestern province of Équateur, while almost 40 people have died in Kenya and Tanzania.
Tens of thousands of people were also affected in the neighbouring province of South Ubangi, through which the Oubangui river runs between DRC and the Central African Republic.
On the other side of the Congo river at least 50,000 people were affected by the downpours, prompting the Congo-Brazzaville government to declare a state of emergency.
Heavy rains and landslides have also killed dozens across the wider east African region during weeks of downpours, with 29 buried by landslides in Kenya and 10 people drowned in a river in Tanzania, officials have said.
Those killed in Kenya were in their homes when they were hit in the early hours of Saturday during torrential rain in the Pokot region, 220 miles north-west of the capital Nairobi.
By Ismaila Chafe