Unarguably, COVID-19 pandemic has exposed mankind to threats of insecurity from various challenges of food, socio-economic activities and health, among others.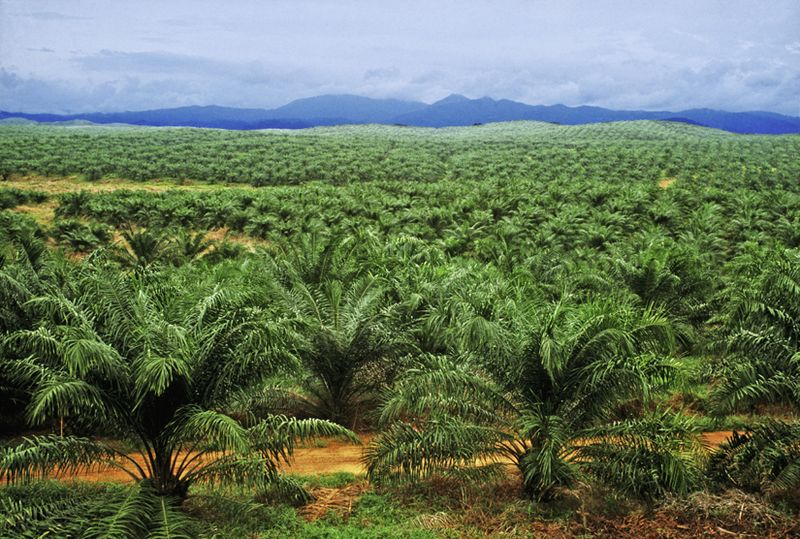 Analysts note that the insecurity is pronounced in developing countries such as Nigeria due to sudden outbreak of the virus and somewhat lack of basic preparations to tame the development.
With the attendant COVID-19 fallouts, the country's economic situation in the past few years has been appalling, observers note.
Agriculturists, therefore, foresee that scientific farming is cardinal to tackling food and nutrition, create jobs and protect the environment from such threats by using improved technologies and information.
This view is reinforced by stakeholders' interests in strengthening various agricultural research institutes such as the Nigerian Institute for Oil Palm Research (NIFOR) to enable it to utilise its mandate to improve the nation's economy.
In response to this, the Governor of Central Bank of Nigeria (CBN), Mr Godwin Emefiele, announced a policy to exclude about 41 items from being procured with foreign exchange from the Nigerian foreign exchange markets, including palm kernel, palm oil products and vegetable oils as part of government's efforts to develop the oil palm sector.
This has also elicited interests of key stakeholders such as the Oil Palm Growers Association of Nigeria, the National Coconut Producers, Processors and Marketing Association of Nigeria, the National Shea Products Association of Nigeria and the Date Palm Farmers, Processors and Marketers Association of Nigeria in the need to fund NIFOR to stimulate access to improved technologies and information by growers of crops, seeds, seedlings and processing.
The National President, Oil Palm Growers Association of Nigeria, Mr Joe Onyiuke in stakeholders' seeds meeting organised by NIFOR in Benin recently, therefore, called on the federal government to strengthen the research institutes through provision of adequate funds to the institutes for research purposes.
Onyiuke believes that NIFOR is capable of presenting Nigeria as a major producer of oil palm if adequately funded through the development of high yielding crops.
He notes that the association is working towards ensuring that farmers are rich and eligible to access support from the CBN to grow oil palm.
Onyiuke also observes that the Africa's poorest household farmers are in rural areas, insisting that smallholder agriculture is fundamental to lifting large numbers of Nigerians out of poverty and hunger.
"Therefore, conscious efforts should be made to ensure that these smallholder farmers in the rural areas have access to improved technologies and information to grow crops.
"We can categorically tell you today that NIFOR seeds and seedlings are the best in the country.
"All that is needed is more funds for the institute to reposition the palm sector to where it ought to be.
"NIFOR has done very well with the little resources at its disposal; without NIFOR, our oil palm farmers cannot do anything.
"We rely solely on NIFOR for all the seeds, seedlings and trainings. We encourage government to fund them properly to achieve their mandate.
"Without research, we cannot do much as farmers and as a country. Government all over the world are spending so much money on research and Nigeria needs to also do same to get our researchers and farmers back to the field.
"Nigeria can no longer sit idle and wait for other countries research. There is an urgent need for the federal government to increase the budgetary allocations to all its research institutes in the country, especially NIFOR.
"Oil palm has the capacity to improve Nigeria's economy because we have the land, manpower and the resources. The knowledge of NIFOR is enough to impact on all the farmers in the country.
Every farmer is feeling the impact of NIFOR in the rural areas where their extension services are highly required,'' he observes.
The National President, Shea, Products Association of Nigeria, Mr Mohammed Kontagora also collaborates the views of other stakeholders that Nigeria agricultural research institutes are underfunded.
Kontagora said: "There is no way we cannot have good agricultural yield in this country if the institutes are properly funded.
"These research institutes are working so hard but they lack the financial capabilities to carry out their duties efficiently.
"I give you an example, as an association, we intend to inaugurate our programme targeting 10 million shea trees in the next 10 years, which means that every year we will have one million shea trees.
"How can we get one million shea trees? This year we started the pilot scheme and we are only able to get just 3,000 shea trees.
"When you visit the research institutes in the country, there are a lot of challenges begging for attention.
"Government should focus attention on the research institutes; give them the necessary funding they need to achieve their mandate.
"Nigeria cannot effectively diversify its economy with all the research institutes being underfunded.
"The shea industry world over is projected to be more than 3.8 billion dollars in the next seven years and Nigeria accounts for 57 per cent of the concentration.
"However, Nigeria is losing these fortunes because people are cutting down the trees and using them for charcoal, among other things.
"As an association, we want to encourage ownership because is what you plant in your farms that you take ownership of, we also want to encourage agro-forestry''.
Member representing Burutu Federal Constituency of Delta Julius Pondi agrees with the stakeholders that there is need to appropriate more funds for the institute.
"From what I can see here, I agree that they need more funds to carry out its mandate; the road to the institute is very bad and needs urgent attention.
"What NIFOR can do is for them to come with a budget proposal and as a house, we would look into it. It is our duty to appropriate funds for the institute,'' he notes.
The Minister of Agriculture and Rural Development, Alhaji Sabo Nanono, has therefore, directed the management NIFOR to seek partnership with both local and international partners with a view to multiply good seeds for farmers
Represented by the Executive Secretary, Agricultural Research Council of Nigeria, Mr Garba Sharubutu, Nanono also directs the management of NIFOR to ensure that its outstations are functional for full scale activities.
He observes that the directives are geared towards strengthening and repositioning the institute for optimal efficiency.
The minister called on the research institutes and colleges to come up with suggestions for the establishment of more outreach centres to carry out extension services to farmers to augment the efforts of the various state governments.
To effectively grow the oil palm sector, experts say there is need to include the smallholder farmers in all agricultural interventions, observing that smallholder farmers constitute larger percentage of oil palm production.
A professor of Agriculture, Prof. Samson Remison, Department of Crop Science, Ambrose Alli University, Ekpoma, therefore, recommends a special financing scheme for the oil palm to enable smallholder farmers to have access to funds and improved technologies.
Remison explained that Nigeria's contribution to the world oil palm industry stood at less than two per cent.
"More than 70 per cent of oil palm production in the country is from smallholder farmers whose yield are low due to lack of access to credit facilities and improved technologies.
"Conscious efforts should, therefore, be made to increase the production level of these smallholder as well as provide environment conducive for investment by large scale investors,'' he advises.
Courtesy: NAN Features