Project Manager, African Agricultural Technology Foundation (AATF), Dr Sylvester Oikeh, says biotechnology crops have great contribution to global food security, sustainability and climate change.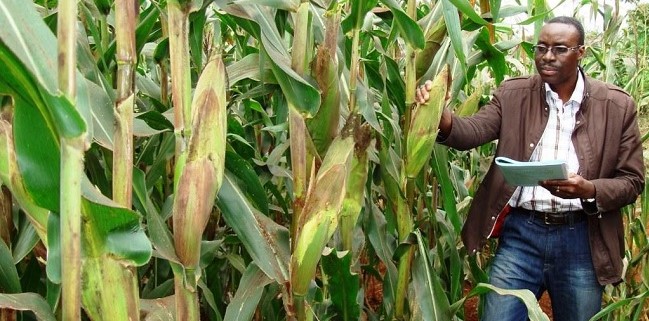 Oikeh made this known in Ibadan on Wednesday, August 21, 2019 at the 32nd Annual International Conference of Biotechnology Society of Nigeria.
The event was entitled: "Biotechnology to Enhance Food Security in Sub-Saharan Africa''.
Oikeh commended the country for being the first in Africa to approve indigenously biotech crop of cowpea, adding that it showed that Nigeria's environment was conducive for biotechnology.
He however urged the government to support Water Efficient Maize Project, which sought to boost maize yield and address stem borer and fall armyworm.
He said that those were the two major diseases affecting maize production in recent times.
"Biotechnology maize should be key component of integrated pest management for stem borer and fall armyworm control in maize production in Nigeria and other African countries.
"We need the support of the government to get the technology to the farmers. Government should support the technology as much as possible; we cannot run away from genetically modified crop.
"It is a tool to facilitate development of new crop varieties and new animal varieties.
"Over 300 million people depend on maize in Africa and frequent droughts lead to reduced production, loss of investment and food and nutrition insecurity.
"It is estimated that maize annual yield loss is 2.48 billion dollars in 12 countries in Africa including Nigeria; this is a huge threat to food and nutrition security.
"The biotech maize testing in Nigeria commenced on June 2019 with the implementing partner as the Institute of Agricultural Research, Zaria.
"Water Efficient Maize for Africa (WEMA) Project is a public private partnership to develop and deploy royalty-free African drought-tolerant and insect-pest protected climate-smart white maize varieties to farmers.
"This is done in rain fed six locations from Mokwa in Northern Nigeria up to Sudan in the Savannah.
"Let's get this technology out as fast as possible; let government create the enabling environment that will make those developing the project to quickly expedite action and get the products out to the farmers who need the technology," Oikeh said.
By Ibukun Emiola