The National Biosafety Management Agency (NBMA) says with the accreditation of biotechnology in some tertiary institutions, food security will be enhanced in the country.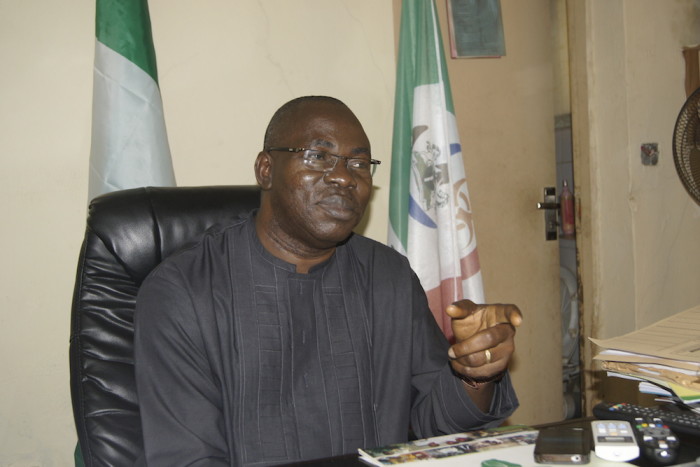 Dr Rufus Ebegba, the Director-General of NBMA, said this in an interview with the News Agency of Nigeria (NAN) in Abuja on Monday, January 7, 2019.
"Upon meeting the requirements set forth for the accreditation of institutions, the NBMA accredited some institutions to carry out biotechnology activities.
"They include the Federal University of Technology (FUTA), Akure; Institute for Agricultural Research (IAR), Zaria; International Institute for Tropical Agriculture (IITA), Ibadan and the National Biotechnology Development Agency (NABDA), Abuja.
"Others are the National Cereals Research Institute (NCRI), Badeggi, National Root Crops Research Institute (NRCRI), Umudike," he said.
"We have certified containment facilities for bio-fortified cassava enhanced with pro-vitamin A at the National Root Crops Research Institute, Umudike.
He said bio-fortified cassava enhanced with Iron had been concluded while Genetically Modified Cassava resistant to cassava mosaic virus was ongoing, adding that brown streak virus had also been concluded at the institute.
Egbeba said with the establishment of the agency, the universities and research institutes now had confidence to carry out biotechnology research expected to increase agricultural productivity as well as contribute to food security in Nigeria.
"The agency has also granted Permit for Commercial Release and Importation of GM Crops for Feeds and Food Processing such as Bt. Cotton to Monsanto Agriculture Nigeria Ltd., (Commercial Release) and Biosafety Permit to WACOT Nig. Ltd, Biosafety Permit for commercial release of Bt Cotton.
"Nigeria is benefiting from safe modern biotechnology under a legal framework for economic growth, improved agriculture, job and wealth creation, industrial growth and sustainable environment.
"These are possible because operators now have confidence in the sector, risks to human health from modern biotechnology practice and the use of Genetically Modified Organisms (GMOs) are at their barest minimum," he said.
He noted that dumping of unauthorised GMOs in Nigeria is now at its barest minimum, as avenues are being provided to confirm safety and harness the potential of modern biotechnology.
"Negative socio-economic consequences of GMOs are being guarded against, and confidence built in the practice of modern biotechnology, use and handling of GMOs and GM products.
"Nigeria's commitment to the principles of International Agreements and Treaties to Convention on Biological Diversity (CBD) and Cartagena Protocol on Biosafety (CPB) is reaffirmed.
"We now have proper regulation for imported GM products, so that Nigeria will not be a dumping ground for GMOs," he added.
By Ebere Agozie