The National Biosafety Management Agency (NBMA) says it is collaborating with Nigeria Customs Service, Nigeria Police Force and other relevant stakeholders to tackle unauthorised Genetically Modified Organism (GMOs) in the country.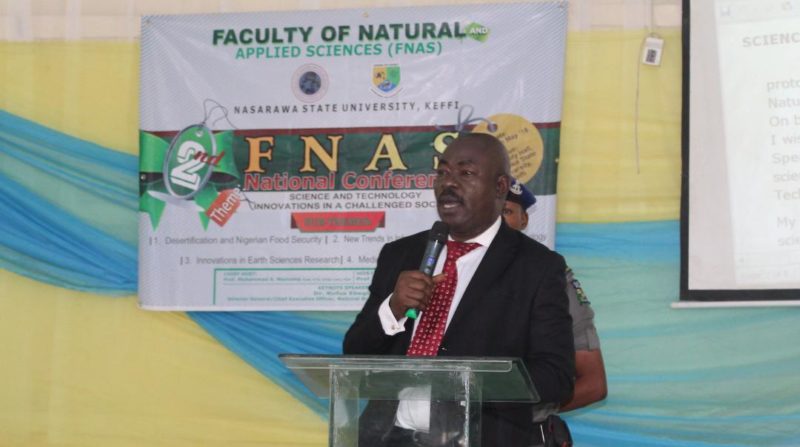 The Director-General of NBMA, Dr Rufus Ebegba, said this at a sensitisation meeting with journalists in Abuja on Friday, July 13, 2018.
Ebegba said that the agency had signed Memoranda of Understanding (MoU) with some of the agencies to assist it in efforts to enforce biosafety management laws across the country.
"As part of efforts to expand our monitoring and surveillance, the agency has signed various MoU with some sister agencies such as Voice of Nigeria, Standards Organisation of Nigeria, Nigeria Agricultural Quarantine Service, and National Seed Council.
"We are in the process of completing the MoU with Nigerian Customs Service, Varietal Release Committee and the Department of Veterinary and Pest Control Services of the Federal Ministry of Agriculture," he said.
The director-general said that NBMA had also partnered with other organisations, locally and internationally, in its efforts to achieve its mandate of safeguarding human health and the environment.
"As part of our partnership efforts, we have interacted with INTERPOL and they gave us some working equipment to further enhance our work.
"We are also working very closely with the Nigerian Customs through the Nigerian Integrated Customs Information System, which would allow the agency to get prior notification before GMOs are imported into the country.
"This system will give the agency first-hand information whenever any seed or grain that is genetically modified is being brought into the country," he said.
Besides, Ebegbe said that the agency would ensure that GMO products that had adverse effects on humans and the environment would not be allowed into the Nigerian markets.
In a related development, Mr Tope Akinsola, the National Coordinator, Real Life Global Humanitarian Foundation, an NGO, led a protest march to NBMA's corporate headquarters in Abuja.
He advised the Federal Government not to condemn GMO products and called on the agency to promote biotechnology applications because of the benefits.
He said that as the population of the country kept increasing, the government should embrace agricultural biotechnology to boost food production in efforts to feed the nation.
By Deji Abdulwahab