The National Biosafety Management Agency (NBMA) has endorsed the national guidelines on Genetically Modified (GM) food and feed to repose the confidence of the people on the products.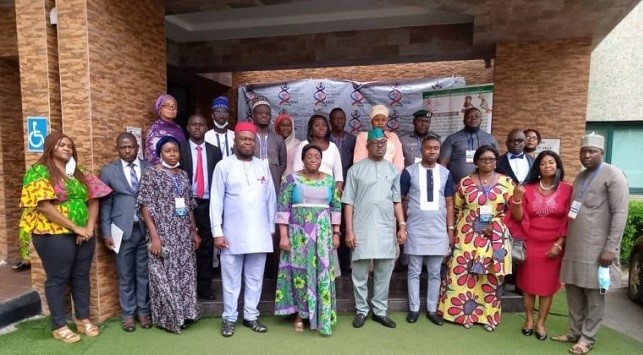 Dr Rufus Ebegba, NBMA's Director-General, at a stakeholders review and validation meeting on GM food and feed in Abuja on Friday, July 9, 2021, said that the agency wanted to meet best international practices.
Ebegba said the guidelines would be subjected to in-depth review by stakeholders, adding that it had undergone various review sessions.
"We will give it a final look and validate it so that stakeholders can accept, own and make it a national document.
"The issues of food are very critical. The health of any nation is sometimes determined by its food and environment.
"Genetically modified foods are products that have been given special attention so that they are healthy foods that do not contain toxin and allergy,'' he said.
The director-general further assured the public on foods safety, saying GM products are highly scrutinised, gone through a lot of evaluation and assessment to ensure that the outcome was safe.
Dr Rose Gidado, Assistant Director, National Biotechnology Development Agency (NABDA), also said the guidelines would help improve indigenous crops as the country has too many underutilised crops.
According to Gidado, government will look at the crops, see the type of challenges farmers face with some of them and use the technology to mitigate the challenges and need of the farmers.
She said that technology could be used to address challenges such as drought, flood and insects.
"We will use the technology to our own advantage by making the country food sufficient to increase our productivity as it is very low.
"There is no way you can be successful in agriculture without technology. Technology is critical, it is a matter of urgency.
"Technology cuts down production course and the end product will be affordable to the public,'' she added.
Meanwhile, Mr Frank Tietie, Executive Director, Citizens Advocacy for Social and Economic Rights, said that Genetically Modified Organisms (GMOs) are progressive scientific development that Nigeria has embraced for more than a decade.
Tietie stated that technology could guarantee food safety and food security and called on Nigerians to celebrate the application of biotechnology in food production.
By Patience Omoha