Nigeria's National Coordination Group (NCG) for Key Biodiversity Areas (KBAs) was inaugurated at the National Parks Service headquarters in Abuja on Tuesday, December 18, 2018.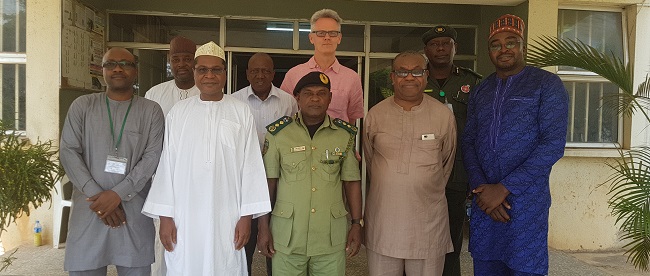 The core members of the KBA Partnership at global level are Birdlife International, Global Environment Facility (GEF), Wildlife Conservation Society (WCS), International Union for Conservation of Nature (IUCN), Royal Society for the Preservation of Birds (RSPB), Worldwide Fund for Nature (WWF), Nature Serve, Conservation International, Amphibian Survival Alliance, Critical Ecosystem Partnership Fund (CEPF), Global Wildlife Conservation and Rainforest Trust.
Key Biodiversity Areas (KBAs) have been recognised by 12 of the world's leading conservation organisations as the currency for biodiversity conservation across the globe in an ambitious new partnership for nature. These sites include important habitats for plants and animal species in terrestrial, freshwater and marine ecosystems. This feat was accomplished in September 2016.
Nigeria's NCG is consists of the Nigerian Conservation Foundation (NCF) as its Secretariat, Wildlife Conservation Society (WCS), A. P. Leventis Ornithological Research Institute (APLORI), Federal Department of Forestry of the Ministry of Environment and the National Parks Service.
National Coordination Groups (NCGs) for KBAs are to primarily, coordinate the process to identify, document and delineate KBAs at the national level. Other responsibilities include promoting the conservation, management and protection of KBAs in Nigeria.
The Global Standard for the Identification of Key Biodiversity Areas (IUCN 2016) sets out globally standardised criteria for the identification of KBAs worldwide. The KBA Partnership and globally standardised criteria, will promote global conservation efforts by mapping internationally important sites and ensuring that scarce resources are directed to the most important places for nature. The impact of this vital conservation work will be improved by promoting targeted investment in conservation action at priority sites.
The partnership will work with governments, national and international agencies, organisations and individuals to implement the global KBA programme in a transparent and inclusive way.