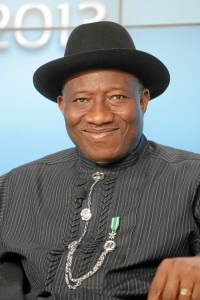 MINT is a neologism referring to the economies of Mexico, Indonesia, Nigeria, and Turkey. The term was originally coined by Fidelity, a Boston-based asset management firm, and was popularised by Jim O'Neill of Goldman Sachs, who predicted that the MINT countries that would be the world's economic giants in the next decade. These four countries are also on the Next Eleven countries list.
Before coming up with MINT, O'Neill, in 2001, had predicted the rise of Brazil, Russia, India and China (BRIC). After a while, he added South Africa, therefore, making BRICS. According to O'Neill's prediction, these five countries witnessed huge economic growths, especially China and Brazil. With this economist's prediction that global economic growths would be more visible in the MINT countries in the next decade, it is good news for Nigeria and Nigerians
Nigeria is a middle-income, mixed economy and emerging market, with expanding financial, service, communications, and entertainment sectors. It is ranked 30th (40th in 2005, 52nd in 2000), in the world in terms of Gross Domestic Product at purchasing power parity as of 2012, and 3rd largest within Africa (behind South Africa and Egypt), on track to potentially becoming one of the 20 largest economies in the world by 2020. Its re-emergent, though currently under-performing, manufacturing sector is the third-largest on the continent, and produces a large proportion of goods and services for the West African region.
Observers believe that, this year the MINT countries will surpass the BRICS in the world race for millionaires. In fact, a study predicts that the MINT countries as a whole will perform better than both the BRICs and the G8 (Canada, France, Germany, Italy, Japan, Russia, UK and the U.S.).
In the list of countries set to create the most millionaires this year, the MINTs are posed to rank within the top eight, WealthInsight said. Led by Indonesia, which is expected to see a 22 percent increase in the number of millionaires this year, the list is followed by Nigeria with a 10 percent increase, Turkey with a 8.5 percent increase and Mexico with a 7 percent increase.
Nigeria's geographical advantages are less immediately obvious, although it does have the potential to become the hub of Africa's economy at a time when the continent is enjoying a sustained period of strong expansion.
Strong growth in Asia has pushed up demand for the fuel and raw materials needed for industrialisation and three of the MINTs – Mexico, Indonesia and Nigeria – are leading commodity producers. Of the four, only Nigeria is not already a member of the G20 group of developed and developing countries.
Even so, financial markets are wary about treating what is actually a disparate group of countries as a bloc. If the BRICSs are now a bit old hat, it is in part because their reputations are a little tarnished.
For instance, when Dilma Rousseff of Brazil, Vladmir Putin of Russia, Manmohan Singh of India, Xi Jinping of China and Jacob Zuma of South Africa met sometime last year under the aegis of BRICS in the South African coastal city of Durban, the leaders explored the creation of a development bank, in follow up from the previous summit.
Focused on establishing an infrastructure-focused bank, the heads of states fashioned out what it would do and how it would provide an equitable return on the initial investment of about $10 billion.
The media described the bank as a way to bypass the IMF and the World Bank. The criticisms did not end there. Environmental activists also picked holes in the activities of the group in the area of climate change and sustainable development.
Nigerian Nnimmo Bassey, who is of Oilwatch International, recalled that when BRICS collectively gave $75 billion to the IMF in 2012, "it was not Europe or the US which lost voting power – but Africa."
He went on: "When BRICS (minus Russia) signed the 'Copenhagen Accord' with Washington in 2009, this deal confirmed that the fossil-fuel addicted economies could continue polluting unabated while the rest of Africa is cooked by climate change. The governments of the BRICS pretend that they are standing up against neo-colonial and imperial forces. They also suggest that their countries' corporations compare favourably to the global North's. These claims have little foundation in reality. The BRICS' infamous power, oil and other fossil-fuel companies (whether private or state-owned) engage with impunity in the same misbehaviour that foreign transnational companies in the same fields do. They aid repression, drive environmental destruction and harm local livelihoods."
According to Bassey, Brazil's Petrobras, Russia's Gazprom and Lukoil, India's CoalIndia Ltd., China's CNPC and Sinopec, and South Africa's Sasol, among others, are all extending their reach deep into their continents and beyond, taking advantage of each country's role as regional hegemon."
The MINTs all have big and growing populations with plentiful supplies of young workers. That should help them grow fast when ageing and shrinking populations will lead inexorably to slower growth rates in many developed countries (and China) over the coming decades. Additionally, they seem nicely placed geographically to take advantage of large markets nearby.
But, just like the BRICSs, they face numerous challenges and it will be interesting to see, in the coming years, how they overcome them.