The recently launched Centre for Food Technology and Research (CEFTER) at the Benue State University in Makurdi has commenced its first short course with the inauguration of a weeklong workshop on "Basic Food Hygiene and Safety" It kicked off on Monday, 9th November, 2015 at the institution's College of Health Sciences auditorium.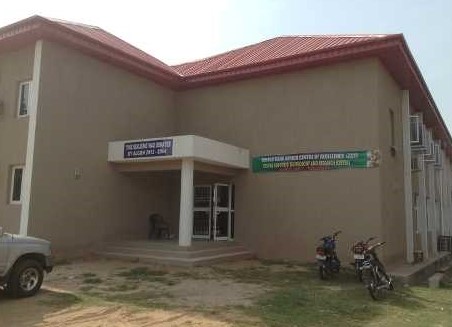 Inaugurating the workshop, Wife of the Benue State Governor, Mrs Eunice Ortom, stated that it is a thing of worry that, all over the world, people are seriously affected every day by diseases that are caused by eating unhygienic and unsafe food.
"We therefore have to give due emphasis to good hygienic practices to prevent and control food borne diseases. It is essential for us all to understand what good food hygiene is and to ensure that the food we eat is free from contaminants such as micro-organisms and chemicals," she noted.
Stressing further, Mrs. Ortom, who noted that food hygiene and safety is every nation's priority, outlined that, in developed nations, focus is usually on trying to curb the risk of spreading food borne pathogens and contaminants challenges arising from food global trade across national borders, necessitating more efficient global sharing of food safety information pertaining to emergencies.
She added that, in most developing countries (Nigeria inclusive), the challenge is the poor food handling culture which leads to contamination of food which causes diseases that result to millions of death that could have been averted through basic education and change of attitude towards food handling.
To this end, she stated that the Governor Samuel Ortom led administration's agriculture-driven industrialisation policy would have a multiplier effect in due course that will translate to increased food production and processing and, as such, the need for training of food handlers in the aspect of hygiene and safety becomes not just important but an unavoidable necessity.
"It is therefore time for us to take the lead in Food Hygiene and Safety so that we can control diseases that result to millions of deaths yearly," she said, adding that it is equally in this regard that she accepted to collaborate with CEFTER to train people across the state on food handling techniques, from the harvest point to the kitchen.
"CEFTER, a World Bank Africa Centre of Excellence for Control of Post-Harvest Losses, is in a position to take the lead in this crusade in Benue State, Nigeria and Africa as whole," she added.
She maintained that she believes that the impact of the one-week training will be enormous because of the target trainees. "It is a direct impact; training food handlers, mostly women, who harvest, store, market, buy and prepare food for our nation, this means that, in no distant future, we shall educate all to a level that we would be sure of clean and safe food for consumption and/or commercial purposes," said Mrs. Ortom.
According to her, she has looked at the curriculum and can assure participants that they will gain immensely from the training, recommending the training for at least one member of every household; noting that it is as important as immunisation and promised not to relent in ensuring that the coverage across the state is on a larger scale.
"As a first step towards achieving this, I am poised to coordinate the training of at least 100 food handlers per local government in the next phase of this project which is expected to commence this December to engender the ideals of entrepreneurship development in food technology and research as they relate to agribusiness," she stated.
Mrs. Ortom, who promised to brief the governor accordingly on CEFTER and assured of his support in ensuring that appropriate agencies with the responsibility of enforcing entrepreneurship certification is implemented in the state, called on all stakeholders such as the federal, state and local governments, relevant agencies of government, NGOs and lawmakers to collaborate with CEFTER to take the crusade further in order to make the message more powerful and impacting.
In his remarks, the Vice Chancellor, Benue State University, Prof Msugh Kembe, who commended the Wife of the Governor for aiding in the drafting of participants for the workshop, said more of such projects as what CEFTER is doing would come up in the university.
According to the VC, there are expectations from CEFTER's programmes and, expectedly, more stakeholders are expected to join in the project so that hygienic food would be made available across the state.
In his remarks, the Director, CEFTER, Prof. Daniel Adedzwa, who stated that World Bank statistics reveal that 1.5 million people die of food borne diseases yearly, noted that it will be exciting that, as a nation, wholesome food is served.
According to the Director, more and more people now eat outside and the need to serve wholesome food cannot be overemphasised.
Prof. Adedzwa, who went on to thank the Wife of the Governor for the support given CEFTER, also commended the VC for being an integral part in the setting up of CEFTER right from the proposal stage, adding that as Prof. Kembe's baby, he is passionate for CEFTER's success.
Earlier, giving an overview of CEFTER, Project Manager/Deputy Director of CEFTER, Dr Barnabas Ikyo, stated that CEFTER is one out of 10 Africa Centres Excellence (ACE) in Nigeria and one out of 18 such Centres in West and Central Africa sub-regions.
According to him, the university won the World Bank grant after stiff competition involving more than 100 universities in the West African sub-region.
Dr Ikyo, who noted that women would be major beneficiaries of the training, added that the grant is worth $8 million and will cover a period of five years. The World Bank brought the project to address the problems of higher education in West and Central Africa which has not been a priority for the past two decades.
He stressed that CEFTER is aimed at stimulating innovation, building capacities to support policy and regional development, generating scientific excellence and technological development.
"It is a regional collaboration and sharing of limited resources in running post graduate programmes and undertaking research for Control of Post-Harvest Losses," he added.
Speaking further on the relevance of the training, Dr. Ikyo said bad hygiene and sanitation especially in handling of food leads to many diseases such as cholera which is a major killer that necessitates adherence to health education and training for food handlers, sanitation and hygiene, behavioural change, and enforcement of public health regulations.
He noted that closing the infections windows of food borne diseases would go a long way in giving way to healthier eating and living.
By Damian Daga, Makurdi