The Benue State Commissioner for Women Affairs and Social Development, Mrs Mwuese Mnyim, has assured of government's commitment to partner the Association for Orphans and Vulnerable Children in Nigeria in the provision of data on OVC (orphans and vulnerable children) in order to make it easier for the authorities to make budgetary heads to cater for them.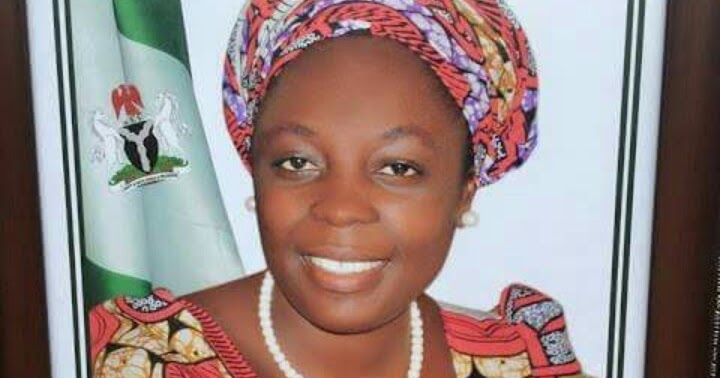 The Commissioner, who made this commitment on Monday, 30 January 2017 in her office in Makurdi, the state capital, when the Benue State chapter of the Association paid her an advocacy visit, stated that, for government to roll out policies that are relevant and do not have disconnect with reality, they need data on OVCs which they do not have at the moment, and which is creating a big gap.
Mrs Mnyim maintained that the issue of OVC is at the core of the ministry and forms a core of the Governor Samuel Ortom administration, hence they cannot but fall in line in his vision for OVCs.
"Every child must be given the chance to fulfil his or her potential and contribute to the development of the state and country so be assured that when we join hands together, we will see the vision for OVCs through to fruition," she promised the Association.
Earlier, the Coordinator of the Association, Mrs Rosemary Hua, had sued for government partnership to save vulnerable children from dying.
She stated that, over the years, there have been pockets of weak and uncoordinated interventions on orphans and vulnerable children in Nigeria by the government, civil society and international development partners.
"There has also been inadequate documentation while the standard of service delivery has been varied without attention to qualify. The CSO coordination has actually been very poor in this area, especially in Benue State," she said.
According to her, the Association which was formed in 2007 but went moribund due to logistics factors was rejuvenated in 2016 to contribute towards the reduction of the impact of vulnerability which affects the wellbeing of children between ages 0-18 years in the country.
To this end, she submitted that, with government partnership, they can work closely with the Ministry of Women Affairs and Social Development in supporting OVC work in the state through coordinated and coherent input into the national, state and local government's response.
Also speaking, Permanent Secretary, Ministry of Women Affairs and Social Development, Mr Musa Abraham, stated that the issue of OVCs is dear to the heart of the government, adding that he appreciates the Association's desire to see that orphans are catered for, a gesture he describes as a worthy service to humanity.
By Damian Daga, Makurdi