The Bayelsa State Government on Sunday, February 11, 2018 disclosed that it would build a new settlement to complement the existing capital, Yenagoa.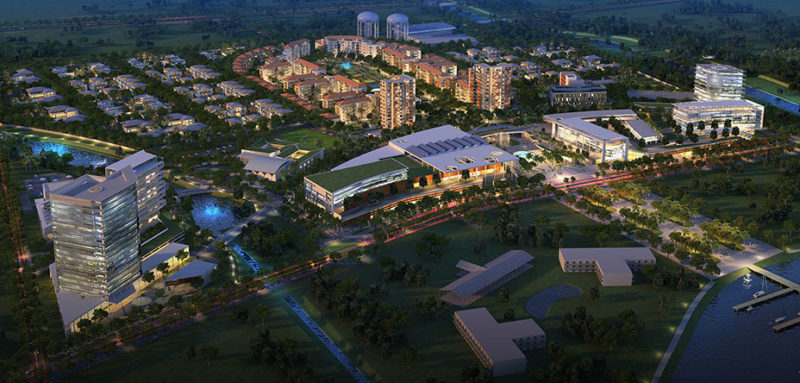 Governor Seriake Dickson, who made the disclosure at an interdenominational thanksgiving service to celebrate the sixth anniversary of his administration, said government would commence the construction of a New Yenagoa City between March and April, 2018.
The governor said during the thanksgiving service that held at the Glory Land Chapel, Government House, Yenagoa, that the foundation laying ceremony of the New Yenagoa City would attract the leadership of the country and other eminent dignitaries.
The governor said: "In one or two months, we will assemble the best in our country, and I have received assurances that the leadership of our country will be here because here we are talking development.
"They all know that Bayelsa is for development, stability and security, not for politics. They will be here and we will unveil the most ambitious development any state has ever undertaken, that is the New Yenagoa City.
"I want to assure you, our dear people, that with the foundation God have helped us to lay, the future of our dear state is bright and it can only get better."
He said that the government was also working to establish an industrial estate, an industrial park and a power hub in order to transform the state into a manufacturing, energy and tourism destination.
Dickson, who read the only lesson from Psalm 124:1-8, said that his administration had in the last six made tremendous impact in the areas of health and education and other sectors, in respect of which projects would be commissioned.
He thanked the people of the state for the support and solidarity he has enjoyed from them in the last six years and urged them not to relent.
He urged the people to continue to pray for him and his family and  his team in government to keep the vision and sustain the momentum.
The governor also charged the people to work for peace and stability in their respective communities, stressing that all that have been put on ground by his government can only be sustained in an atmosphere of peace and harmony.