In a presentation address on the conferment of the honorary degree of Doctor of the University of York upon Nnimmo Bassey on Friday, July 19, 2019, Professor Kate Pickett of the Department of Health Sciences says that, by honouring Bassey, the institution is recognising both the value and the virtue, as well as its own historical tradition, of combining intellectual excellence with inspirational activism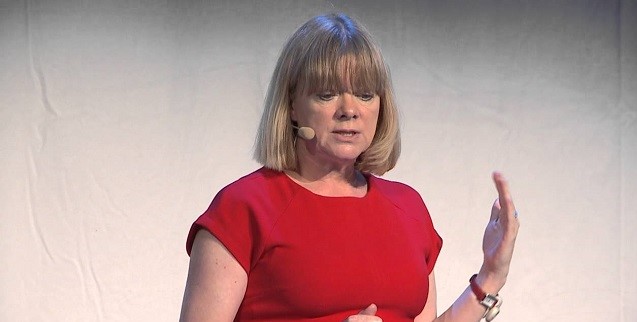 I am delighted to present Nnimmo Bassey – architect, environmental activist, author and poet – who has been described as walking "a thin line between poetic commitment and socio-environmental activism in bringing into the public sphere issues of sociocultural and environmental justice."
Born in Nigeria, Nnimmo trained and practiced as an architect in the public sector for 10 years. He became active on human rights issues in the 1980s when he served as on the Board of Directors of Nigeria's Civil Liberties Organisation. In 1993, he co-founded Environmental Rights Action (Friends of the Earth Nigeria) to advocate, educate and organise around environmental human rights issues in Nigeria. Since 1996, he and his organisation led Oilwatch Africa and, since 2006, also led the Global South network, Oilwatch International, striving to educate and mobilise communities in Nigeria, Chad, Cameroon, Congo, Ghana, Uganda, South America and in Southeast Asia to "resist destructive oil and gas extraction activities."
He was chair of Friends of the Earth International from 2008 to 2012 and Executive Director of Nigeria's Environmental Rights Action from 1993-2013. Nnimmo is now the director of the ecological think-tank, Health of Mother Earth Foundation, which focuses on fossil politics, hunger politics and creating spaces for knowledge generation and sharing, unearthing the systemic social, political and economic roots of environmental and food challenges. Nnimmo's activism helps us to understand how the exploitation of nature is a reflection of the unjust relations between people and the social, political, gender, and economic, crises throughout the world.
Nnimmo's tireless and passionate activism and campaigning has been recognised through several awards. He was one of Time magazine's Heroes of the Environment in 2009. In 2010, he was named co-winner of the Right Livelihood Award, better known as the Alternative Nobel Prize, which honours and supports courageous people who have found practical solutions to the root causes of global problems. Nnimmo was honoured for revealing the full ecological and human horrors of oil production and for his inspired work to strengthen the environmental movement in Nigeria and globally.
In 2012 he was awarded the Rafto Prize, given to individuals or organisations that have distinguished themselves in their work for human rights and democracy. The prize was awarded in recognition of his long-term fight for people's right to life, health, food and water in a world affected by complex and threatening climate change and mass environmental destruction.
But, alongside his decades fighting for justice, Nnimmo has also found the time to reflect his experiences through his writing. An acclaimed essayist and poet, he gives voice to the intimidation, threats, arrest and torture that he and others have experienced in their fight for justice. Nnimmo's published poetry collections include: "Patriots and Cockroaches", "Poems on the Run", "Intercepted", "We Thought it was Oil but it was Blood" and "I Will not Dance to your Beat" (2011). I can testify to the raw power of Nnimmo's poetry for, more than once, I have seen him rouse a full conference hall in collective chanting of a haunting refrain.
Through walking that "fine line" between his art and his activism, Nnimmo Bassey treads a challenging path, we would all do well to follow him along it, committing ourselves, as he has done, to people and planet, to justice and equality.
In honouring Nnimmo today, the University of York is once again recognising both the value and the virtue, as well as its own historical tradition, of combining intellectual excellence with inspirational activism. I am honoured to present Nnimmo Bassey for the degree of Doctor of the University, honoris causa.