The Renewable Energy Association of Nigeria (REAN) has urged stakeholders to leverage Nigeria's abundant renewable energy opportunities in order to drive energy transition for development.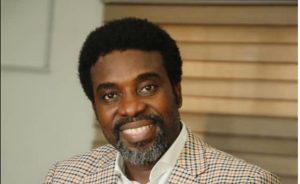 Mr Ayo Ademilua, REAN's President, made this appeal on Tuesday, August 8, 2023, in Yola, Adamawa State, during a sensitisation workshop, themed "Driving Energy Transition Through Renewable Energy".
According to Ademilua, there are many opportunities in the sector, ranging from agro-processing, entrepreneurship, production of electricity and distribution of products for entrepreneurs, among others.
He called on the stakeholders in the state to take advantage of the current situation in the country, especially as Adamawa share international borders with Nigeria's neighbouring country, Cameroon.
Ademilua stressed that there were many investors with a lot of funds, who were ready to support developers in Adamawa.
"It is my desire to have about 20 developers in Adamawa state, who are willing to seize the opportunities," he said.
Ms Gina Lagunes, the Head, German-Nigeria Hydrogen Office, said that the availability of cheap renewable energy and green hydrogen may attract industrial activities in Nigeria.
"We are here to support Nigeria to assess its prospects and potentials for green hydrogen and to strengthen the country to leverage for the sustainable transformation of its export industry and economy," she said.
On his part, Mr Mohammed Suleiman, the Permanent Secretary, Ministry of Works and Energy Development, Adamawa, confirmed that the state was privileged to have solar radiation in abundance.
He said that the state government had a plan for deployment and conversion of conventional street lights to integrated power street light system within the state capital and the state's 21 local government areas.
Suleiman said that the state government would embark on the development of hydro power plants, adding that the installation will be in both urban and rural public facilities.
Mr Ahmad Ahmad, the Managing Director, Rural Electrification Agency (REA), said the agency remained committed to maintaining quality relationship with stakeholders in the energy sector to strengthen it.
Ahmad, who was represented by Mr Musa Mohammed, REA Zonal Coordinator, North-East, said the agency would continue to power so many communities, hospitals, schools, markets and agricultural sector with clean and reliable solar energy.
"REA will continue to promote more collaborative efforts with REAN, as we continue to drive our mandate of electrifying unserved and underserved communities in Nigeria," he said.
By Ibrahim Kado