Long-term use of aspirin is associated with lower risk of dying from various types of cancers, including colorectal, lung, breast and prostate cancer, according to a study presented at the 2017 American Association for Cancer Research Annual Meeting on Monday, April 3, 2017.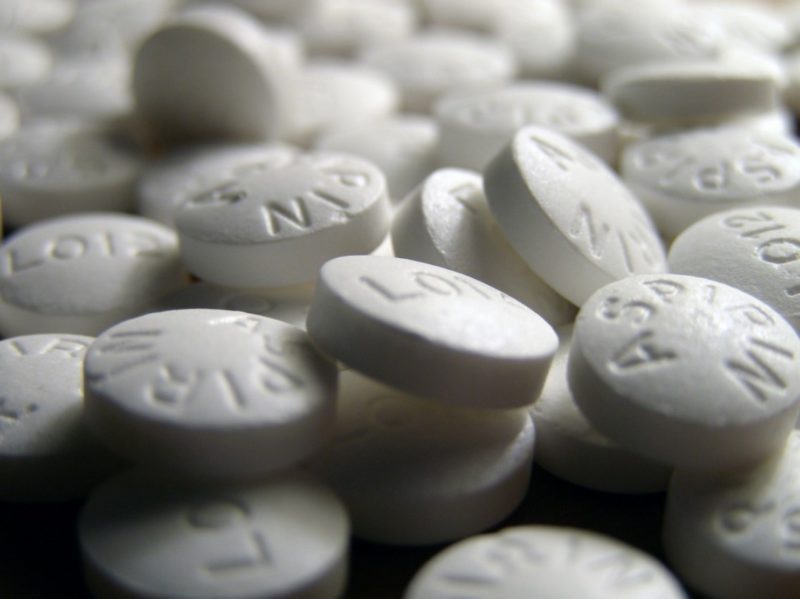 The longitudinal study analysed the association of aspirin, with varied doses and duration of use, on overall mortality risks and mortality risks from cancer over a nearly 32-year period. Previous studies have shown that aspirin prevents cardiovascular disease and some types of cancer, particularly colorectal cancer, and seems to reduce the risk of dying from cancer. This large study with long-term follow-up was one of the first to examine the potential benefits of different doses and durations of aspirin use.
"Evidence suggests that aspirin not only reduces the risk of developing cancer, but may also play a strong role in reducing death from cancer," said Yin Cao, the lead author of the study and an instructor in Medicine, Clinical and Translational Epidemiology Unit at Massachusetts General Hospital and Harvard Medical School.
Researchers followed 86,206 women in the Nurses' Health Study from 1980 to 2012 and 43,977 men in the Health Professionals Follow-up Study from 1986 to 2012. Baseline aspirin use was recorded and then researchers followed up on aspiring use every two years after that.
Reductions in overall mortality risks and mortality risk from cancer were observed at dosages of aspirin ranging from half a standard aspirin tablet per week to seven tablets per week. Benefits on cancer mortality were observed for people who took 0.5 to 1.5 standard tablets per week. People who took two to seven tablets per week had an even greater risk reduction in cancer mortality. However, people who took more than seven tablets appear to have substantially fewer benefits. The dose response was not linear, Cao said.
Researchers hypothesised that the reduction in mortality risk from cancer was because of the anticoagulant and anti-inflammatory properties of aspirin. The anticoagulant property that prevents clots from forming in the body might also prevent cancerous cells that break away from tumors from sticking to other areas in the body and growing into metastatic tumors. The anti-inflammatory property of aspirin might also prevent tumor growth.
During the study period, 22,094 of the women and 14,749 of the men died. Among all those who died, 8,271 women and 4,591 men died of cancer, the study found.
Overall mortality risk rates among men and women who used aspirin compared to those who did not were 11 percent and 7 percent lower, respectively. Mortality risk from cancer was 7 percent lower for women and 15 percent lower for men who used aspirin compared to those who did not, the study found.
The largest reduction in mortality risk was for colorectal cancer, with a 31 percent reduction for women and 30 percent for men who regularly took aspirin. Women who took aspirin were also at an 11 percent lower risk of dying from breast cancer, whereas men who took aspirin had a 23 percent lower risk of dying from prostate cancer, the study found.
"What they have done is a nice next-step approach where they are looking at a much larger number of individuals than we have been able to do so before in terms of aspirin use," said Margie Clapper, deputy scientific officer at Fox Chase Cancer Centre, who was not part of the study, "but we have to keep in mind when we take this to the public, the risk versus the benefit,"
Although aspirin has been shown to reduce the risk of heart disease and strokes, daily aspirin use is known to increase the likelihood of gastrointestinal bleeding.
"We have to make sure that individuals understand that chronic use may not be for everyone, that one size does not fit all," Clapper said.
By Jia Naqvi, The Washington Post