The Anambra State Government says it has commissioned the designing of a masterplan for the construction of rail lines to ease transportation and boost the state economy.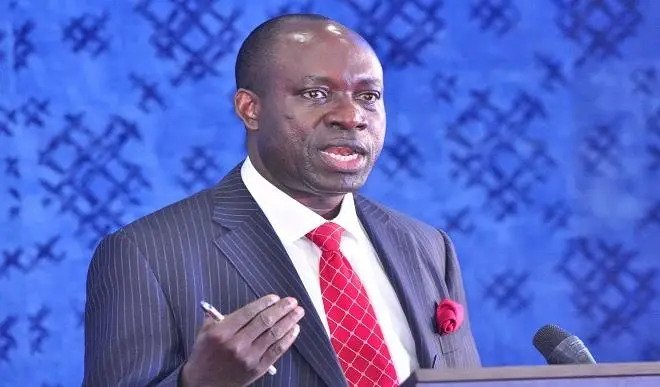 The General Manager, Anambra State Bureau of Public Procurement (ANSBPP), Mr Okey Ezeobi, made the disclosure during an interactive session with newsmen in Awka, the state capital, on Tuesday, September 12, 2023.
Ezeobi said that Gov. Chukwuma Soludo's administration had contracted a Canadian-based infrastructure advisory organisation, CPCS Transcom Limited, to prepare and design the rail lines masterplan for the state.
He said that the rail lines would run from Onitsha, the state's commercial nerve centre, to Ihiala, targeting the Oseokwa Port through Nnewi, Igbo-Ukwu, Ekwulobia, Oko down to Umunze, the border town to Abia and Imo.
According to him, a rail line will run to Awka and another through Anambra North, heading towards the state's boundary with Kogi.
Ezeobi said: "The Governor is futuristic.
"He is thinking about the state's economy in the next 10 to 20 years and there is need to jumpstart it by providing the enabling environment for the economy and people to thrive.
"And for us to have a vibrant economy with an increased GDP, transportation is one huge infrastructure that we need.
"We are already courting the Federal Government to have ports in Onitsha and Oseokwa in Ihiala area.
"If you bring in containers, the fastest and cheapest way to move them out of the port is by rail.
"These are sustainable developments that, when the feasibilities are out, they are bankable projects."
On the level of compliance to due process in public procurement, he said it was 100 per cent at the state level but still poor at the local government level.
He said that the agency would organise a six-day capacity building programme for Transition Committee Chairmen in the 21 LGAs and their procurement officers.
"Procurement is a process that must reflect transparency.
"It tells the people what the government is doing and affords them enough information to interrogate public officials.
"As public officials, the local government leadership must be accountable in their handling of public funds.
"The state procurement process must be well-defined so that residents would know that the taxes collected from them are being deployed appropriately," Ezeobi said.
By Lucy Osuizigbo-Okechukwu