Civil society organisations (CSOs) in Africa on Saturday, November 9, 2019 committed to ensure policy delivery and sustainable implementation of environmental matters.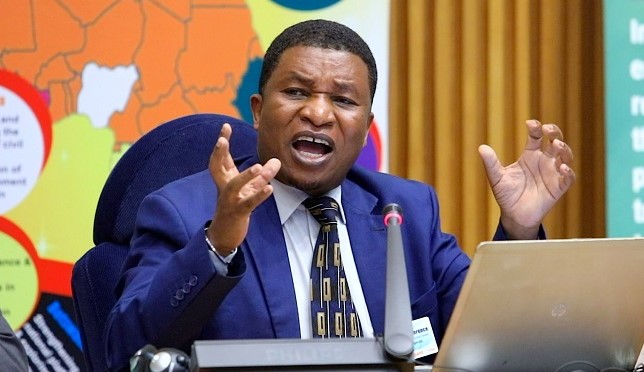 Dr. Mithika Mwenda, executive director, Pan African Climate Justice Alliance (PACJA), said that the CSOs would partner with the willing groups as well as mobilise resources to help implement decisions reached by African Ministerial Conference on the Environment (AMCEN).
'We intend to confirm our commitment and resolve to saving African continent and the planet in general in helping governments chart the way forward in environmental conservation," Dr. Mwenda said in Durban during a regional consultative meeting side event ahead of the 17th regular session of the AMCEN that holds Nov. 11 to 15 in the South African city.
Dr. Mwenda noted that the CSOs also must actively participate in the formulation and implementation of subsequent national and sub-national policies and strategies.
He called for engagement with the governments to ensure that what communities require such as reduction of carbon emission and sustainable universal access to clean energy, can be factored in the various countries' laws and policies.
"We want to try new ways of ensuring that what Africans deserve to get from their governments is not only achieved, but sustainably so, through entrenchment of the right policies and laws," the official added.
Dr. Mwenda observed that the CSOs contribution to environmental sustainability is crucial to ensure sustainable development in the continent.
He called on governments to ensure that universal access to power is planned for and investment in new technologies are undertaken to ensure generation of cleaner and renewable energy that will be accessible to all, including those that live below the poverty line.
"We must insist on development with long-term assurance of safety for the people and the rest of the biodiversity," he observed.
He noted that PACJA would continue to push for partnerships to aid efforts to reduce effects of the climate crisis. We shall not relent in our duty to champion climate justice.
Stuart Mangold, senior policy advisor, Africa and bilateral relations at the South African Department of Environmental Affairs, said that the state of environment is becoming critical hence the need to explore opportunities on socio-economic development.
"We must accelerate wise of use of environmental resources such as water to help met the Sustainable Development Goals (SDGs)," he observed.
Mangold underscored the role of CSOs and he told officials they equally have a role in helping governments in implementing policies within communities.
AMCEN provide advocacy for environmental protection in Africa by ensuring that basic human needs are met adequately and in a sustainable manner, ensure that social and economic development is realized at all levels and to ensure that agricultural activities and practices meet the food security needs of the region.
South Africa is hosting the 17th Ordinary Session of AMCEN under the theme: "Taking action for Environment Sustainability and Prosperity in Africa".
The meeting focuses on the environmental contribution towards the green economy, advancing the circular economy in Africa, the environmental contribution to the development of oceans economy in Africa, biodiversity, land degradation, desertification and drought as well as climate change.
It will also discuss the need for African countries to take practical actions, including implementation of policies, relevant regional and global frameworks, in order for the continent to attain environmental sustainability and prosperity and achieve the Sustainable Development Goals (SDGs) and Africa's Agenda 2063.
By Duncan Mboyah