In line with the objective of the recently held Climate Change and Clean Energy Summit aimed at developing a strategic framework for management and investment in climate change mitigation and adaptation in the state, a draft Roadmap for Sustainable and Climate-resilient Economic Development in Akwa Ibom State has been presented to the Commissioner for Environment and Mineral Resources, Dr. Iniobong Essien, for further input into the document.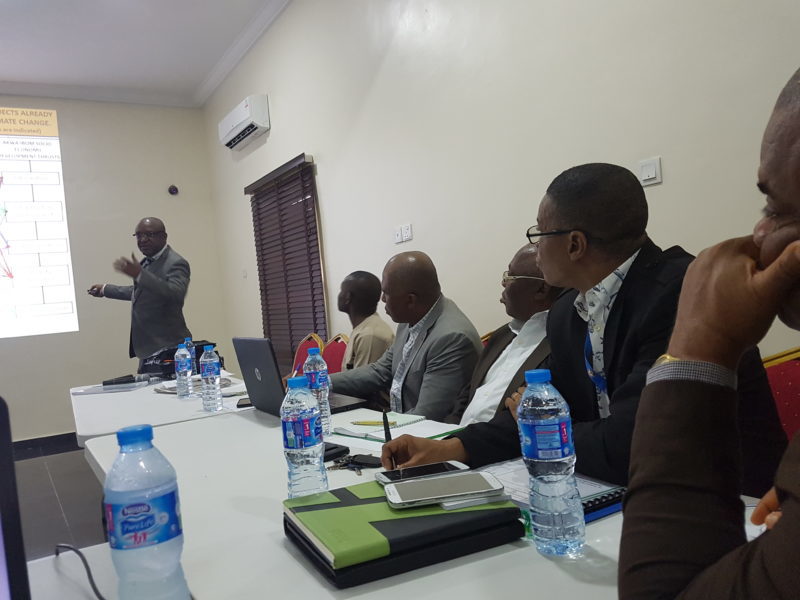 At a stakeholder engagement workshop held last week in Uyo, the state capital, the Dr Essien commended the technical team for putting together the draft roadmap for sustainable environment and creation of green job in state. He commended Governor Udom Emmanuel for supporting the process leading to the development of the roadmap as well his commitment to the development of the state.
Presenting the roadmap, the lead consultant, Prof Hillary Inyang, highlighted the eight-chapter document to include: Climate Change Circumstances of Akwa Ibom State; Utility of Clean Development; Climate Change Adaptation and Mitigation, including recent  activities in the state; Fusion of Climate Change Management Actions with Akwa Ibom State's Socio-Economic Development Initiatives; Integration of the State's Climate Change into the Intended National Determined Contributions (INDCs); and the Specific Objectives of the roadmap with implementation timeline and schedule of responsibility.
Also present at the event were the Permanent Secretary, Ministry of Environment and Mineral Resources, Mr. Eshiet Ikpe; the Director of International Programmes, University of Uyo, Prof. Ekanem Ekanem; as well as directors of the Ministry of Environment, Academia, representatives of NGOs, CBOs, and women groups.
Governor Emmanuel, during the First Akwa Ibom State Climate Change Summit, directed the Ministry of Environment and Mineral Resources, and the implementing partners of the summit to document the summit proceedings into a strategic policy document for implementation in the state.