The Director-General, National Biosafety Management Agency (NBMA), Dr Rufus Ebegba, has said that the organisation trained 207 staff members as part of effort to enhance their capacity in biosafety management.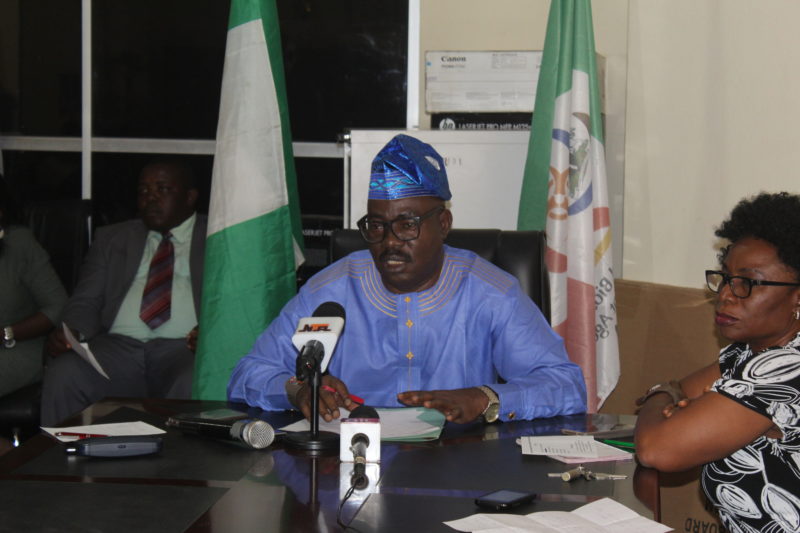 Dr Ebegba made this known in an interview with the News Agency of Nigeria (NAN) on Monday, December 25, 2017 in Abuja.
He said it was imperative to expose the agency's staff to effective regulation of modern biotechnology in the country through constant training.
"In the area of capacity building and skills upgrade of the staff of the agency, we were able to train all the staff, about 207 staff both administrative and scientific staff.
"We trained them on the issues of biosafety and risks assessment, even the new recruited staff were also properly trained.
"And we were also able to send about 12 staff out of the country for international exposure on Biosafety management and matters," he said.
He said that the skills acquisition and upgrade were meant to equip the staff with the relevant skills that would facilitate their efforts to discharge their duties effectively.
"This agency is a very sensitive one, as issues of modern biotechnology are very technical and require people who are up-to-date and knowledgeable to carry out biotechnology regulations in the country; hence the constant training of staff."
He, however, underscored the need to expose the agency's staff to the extant regulations on biotechnology to enable Nigeria free itself from being a dumping ground for unsafe genetically modified organic (GMO) products.
"The training is part of the Federal Government's strategic efforts to build the capacity of staff to ensure effective regulation of modern biotechnology in the country.
"So, all these are to ensure that the practice and development of the products of GMO in the country are safe."
He said that new technologies were emerging and dynamic, adding that even the old staff needed to upgrade their skills as well.
"We train them in the area of gene drive and synthetic biology to link them with conventional technology," he added.
By Ebere Agozie