Kogi State Community and Social Development Agency (CSDA) says it will soon disburse about N200 million to support communities in nine Local Government Areas of the state ravaged by flood water in 2018.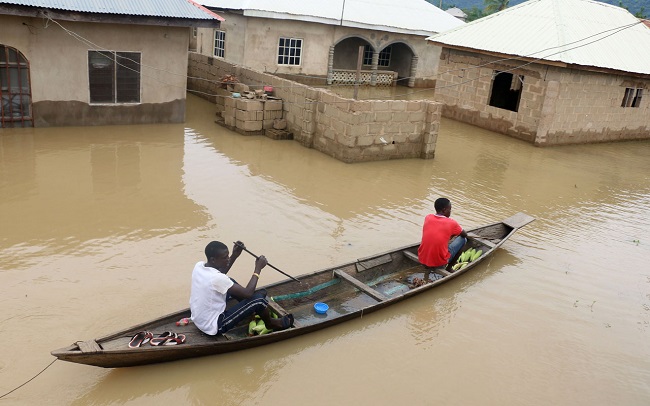 Mr Abdulkareem Obaje, National Coordinator, CSDP Nigeria, disclosed this in an interview with the News Agency of Nigeria (NAN) after a "Thematic visit" to the state office of the project on Saturday, January 19, 2019 in Lokoja, the state capital.
Obaje said the fund would be disbursed under the "Flooded Communities Response Plan" to support flooded communities in the nine local governments to get back to their livelihood and continue living their lives.
"There is a special funding this year (2019) called Flooded Communities Response Plan and about N200 million would be disbursed to the Kogi CSDA.
"It is meant to support communities such as Ibaji Local Government and others," he said.
The national coordinator said after the general lull in activities at the state CSDA over the last two years which he attributed to "procedural issues with the former management", the agency was fully back on stream.
"We expect that before the middle of this year, the current restriction on approval of new Community Development Projects (CDPs) would be lifted.
"This is necessary so that the agency can go ahead, full blast to start implementing and awarding more projects to poor communities in the state.
"One thing that we expect in the immediate is a fast-track completion of the micro projects that have been approved by the state agency.
"Community Driven Development (CDD) is the way to go to alleviate poverty of poor masses in our communities," Obaje said.
Malam Momoh Dauda, General Manager of the state CSDA, who also spoke with NAN, said the agency had commenced implementation of Micro Projects.
The general manager said 62 micro projects were rolled over from 2018 for completion this year, adding that the third and last tranche for 26 of the projects had been released.
"The World Bank is ready to fund us, and we are ready to go and hopefully, by the first week of March, all the projects would have attained 70 to 80 per cent completion.
"We are also ready to come up with new CDPs.
"By first week of April, we would have sealed up new CDPs for all the seven focal Local Governments that we are going to intervene this year.
"However, we have a limitation to the number of CDPs that we can do. We are also going to add 17 CDPs making about 42 additional micro projects and by June, we should request for more," Dauda said.
By Friday Idachaba