The National Biosafety Management Agency (NBMA) has completed and submitted a draft National Biosecurity Policy to the Federal Executive Council (FEC), for consideration and approval.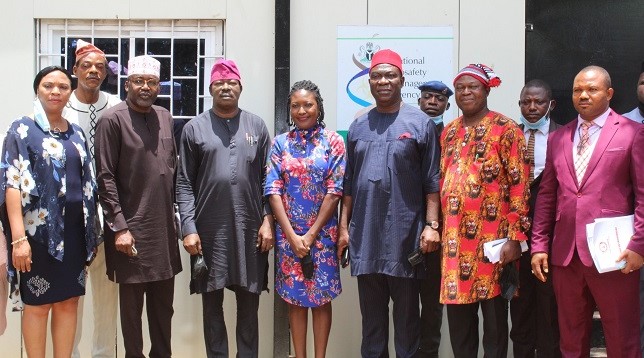 Dr Rufus Ebegba, the Director General/Chief Executive Officer of the agency, disclosed this in a statement signed by Gloria Ogbaki, NBMA Head of Press and Protocol Unit, in Abuja on Friday, April 23, 2021.
Ebegba noted that the agency was also carrying out expert reviews of other regulatory instruments and possible validation of guidelines on Genetically Modified (GM) fish, tree, birds, animals and mosquitoes.
"The NBMA will continue to ensure that her mandate is delivered and process biosafety applications, nationwide survey and tracking of GMOs and inspection of GMO farms, companies and Research Institutes.
"As well as risk management plan and strategy development for protecting human and animal health, and the environment.
"Template development for Risk assessment, Establishment of a NBMA Data Centre and Integrated Monitoring System, participation in UN COP-MOP, among others," he explained.
He highlighted the achievements of the agency in  2020 to include, creation of the Department of Biosecurity and organising, a national stakeholders' consultative meeting and drafting of a National Biosecurity Policy.
The director general, however, lamented that in spite of its relative successes, the agency was bedeviled by some challenges that include lack of a befitting office space for the agency's national headquarters and poor funding, among others.
He requested the Senate Committee to assist and collaborate with the agency in finding solutions to the challenges.
The Chairman, Senate Committee on Environment, Sen. Ike Ekweremadu, commended the NBMA for its efforts in securing the health of Nigerians and the environment, despite the poor funding of the agency.
Ekweremadu promised that the needs of the agency would be adequately met as the committee was prepared to work with the agency to ensure the achievement of its mandate of facilitating the safety of human health and the environment.
By Patience Omoha